40 days – 40 hikes – Walking 4 Education
The whole purpose of education is to turn mirrors into windows ~ Sydney J. Harris
We departed from the Cavern with our youngest daughter, Isabella, at about 2pm. We walked while Bella rode her bike. We have cycled to the Tower on a number of occasions and now it was time to go on foot. The idea was to meet all the cyclists who were at The Cavern for the family MTB weekend.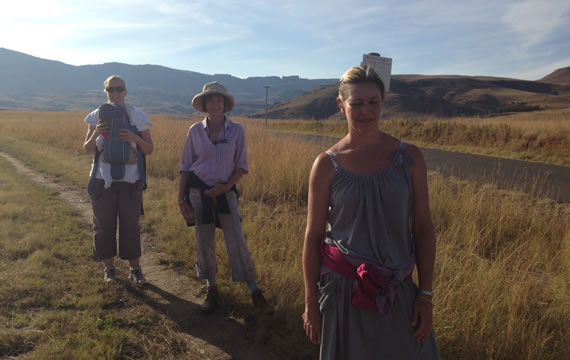 We started on the tarred road and went into the fields at the opposite gates. We walked directly through the field to Lizelle's bridge and then headed down towards the Montusi Gorge but did take the shortcut to the Waterfall. It was lovely brisk walking and our youngest enjoyed her relaxed cycle.
We then went along the Putterill's Canal, crossed the Tugela Bridge and headed along the Pizza Trail. We had been over taken by a few other cyclists and met up again at the Tower. We had arranged to have lovely pizzas and drinks.
This is definitely a fantastic family outing! We had vehicles to fetch us and we were home in time for a nice soak before dinner.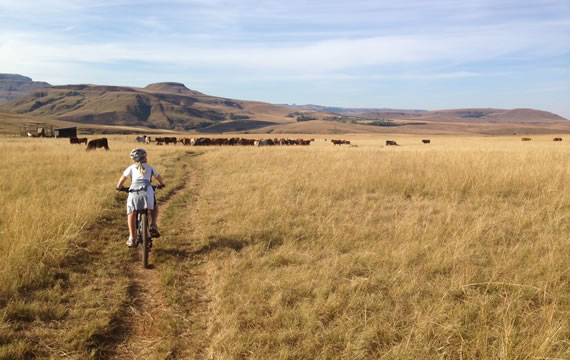 Update