Fondly known as 'The Resort of Many Happy Returns', The Cavern is a place where families bond, friendships are formed and memories are made. The variety of activities and attractions at The Cavern allow for something for everyone. The Cavern has seen generations of families grow up and enjoy this pristine valley.
For parents with young toddlers and children, there's a playroom staffed with nannies, safe and exciting playgrounds and a range of educational games and fun activities. It's a haven for kids keen on fishing, horse riding, tennis, swimming and exploring.
The Cavern Hiking Passport helps to encourage and motivate children to do more in the outdoors. Children can collect stamps during their stay and earn rewards for being active and outside. This special time in the great outdoors allows families to be together and ultimately builds and strengthens the family bonds. Time away from screens, developing and growing tweens and teens is incredibly special, fostering an appreciation for nature and taking time to really envelope and love its beauty.
All Out Adventures is just 7kms from us and provides a space for some exhilarating rides and is a great spot for tweens and teens to experience the thrill of adventure in a safe place. There is bungee bouncing, zip-lining, paint-ball and a kids' adventure play area.
Dining at The Cavern
Children under the age of 7 are catered for in the children's dining room. The food is catered specifically them and there is space for everyone. Parents are encouraged to join in on the fun if they'd like to.
Nannies are available during all the adult meal times to look after little ones so parents can enjoy some quality adult time together.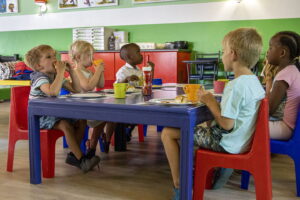 Should your older children (7-10yrs) prefer to eat in this dining room, please pop into reception so that the kitchen can ensure that there is enough food prepared.
Please note: Should your little ones be unhappy and come through to the main dining room, we do request that they be out by 19h30, so that couples who are enjoying their "quiet time" are not disturbed.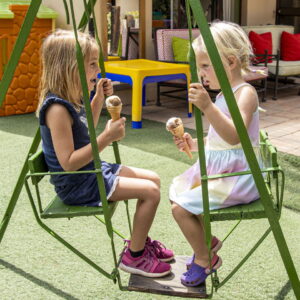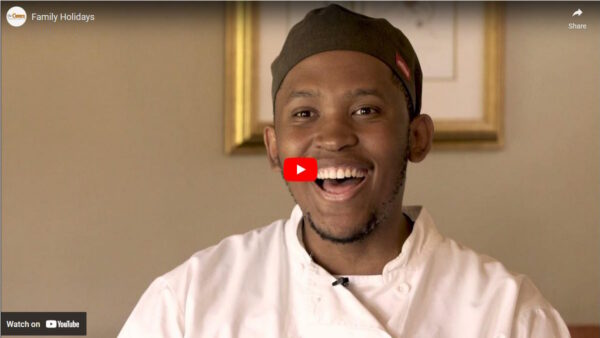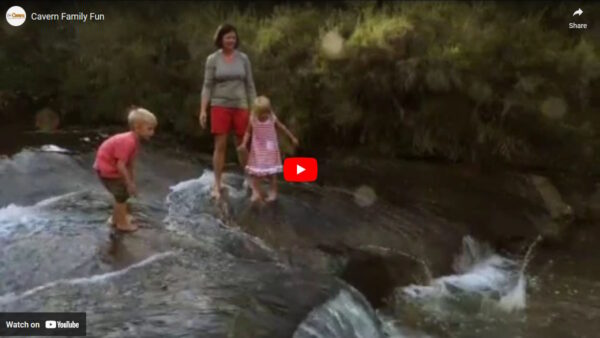 The Playroom
Nannies are trained to look after little ones during all the adult meal times. Please assist our staff by checking children in and out of the playroom. Please introduce your child to the nanny before leaving the playroom.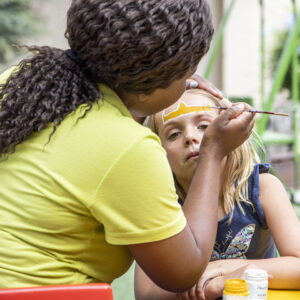 Activities available include colouring, puzzle-making, play-dough fun and construction games on the carpet. Out of doors there is a chalk-board, a sandpit and a few swings. DVDs can also be played but we encourage children to eat before watching movies.
The Studio Family Dining Room
We are aware that there are families who would prefer to be together and so we have the small studio dining room between the children's and the main dining room. Please chat to the Head Waiter who will arrange a table for you and your family. Please be considerate of couples who are away to enjoy quiet time together.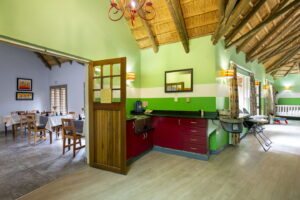 Meal Times
| | | |
| --- | --- | --- |
| Children's Meal Times: | | |
| Breakfast 07h30 – 08h00 | Lunch 12h30 – 13h00 | Dinner 17h30 – 18h00 |
| Adult Meal Times: | | |
| Breakfast 07h30 – 09h00 | Lunch 12h30 – 14h00 | Dinner 18h30 – 20h00 |
Puréed food
There is a selection of puréed vegetables in the freezer in the playroom. If your baby requires them, please don't hesitate to help yourself or ask a nanny for assistance. Should you need anything else, please chat to the Head Chef.
Sterilizing Bottles
Please ask one of the nannies for assistance. Bottles can be washed and there is a microwave sterilizer available.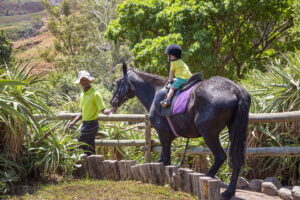 Hiring Nannies
Nannies are available for hire outside of the meal times. Please enquire at the Entertainment's Desk. The sessions last 2 hours and thereafter there is a pro-rata charge. Full-time nannies (8 hours per day) can be arranged.
Accidents
There is a first Aid Kit in the playroom.
We hope you have an enjoyable stay. Please pop into Reception if you have any questions.
Top 12 activities for kids