40 days – 40 hikes – Walking 4 Education
Always walk through life as if you have something new to learn and you will ~ Vernon Howard
Life tends to get busy and so we decided to have an early start today. Team Sisters (Meg & Les) drove to Montusi, got directions and headed off to Montusi Mountain at 7am.
The path heads through the paddocks and then up a short section to the Bushman Cave. This is a gorgeous spot. There was a small shower of water coming over the front and the rock is quite interesting, it seemed quite different from the sandstone at The Cavern.
We then headed up again and the path went directly to the top of the mountain. On top the views were just spectacular, all round, up and down. It was such a clear morning and we spent a few minutes taking it all in and then it was time to go down.
The route home goes along a wonderful contour, looking across the valley and up towards Babangibona and the Vulture Colony. We walked round the mountain and descended to Montusi in just less than 2 hours. We were treated to breakfast with the cousins before heading off for frantic Friday in hospitality…..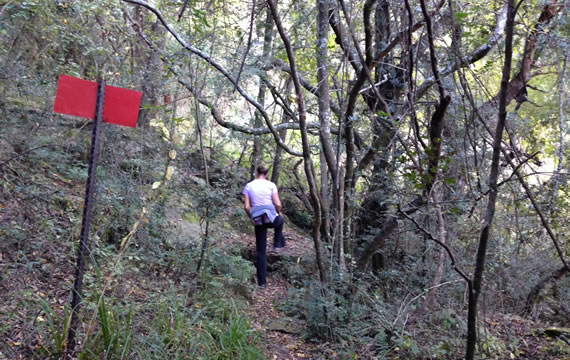 Update
Update on the progress so far: