40 days – 40 hikes – Walking 4 Education
You are never too old to set another goal or to dream a new dream…. ~ C S Lewis
After a long walk it is always good to do something a little shorter. Jim's Cave was perfect and even Daisy-dog joined the hike.
We left at 09h00 and walked quickly past Cowslip Falls to Pascoe's Pool. Just after crossing the river the path goes off to the right, following the little stream upwards. It is a little overgrown but this should not deter because the destination is magnificent.
After a relatively short climb you enter Jim's Cave which is like a small grotto. The water cascades over the front and then disappears into the ground below. We spotted a few paw prints that looked rather interesting, absorbed the surrounds and then headed home. There was work to do! We descended, crossed the river at Pascoe's again and went along the TV Ridge contour. The legs get a good stretch on this section! We headed past the dams and and in no time we arrived back home.
This was just what the body needed – a little walk with a little uphill – something to stretch the achy muscles!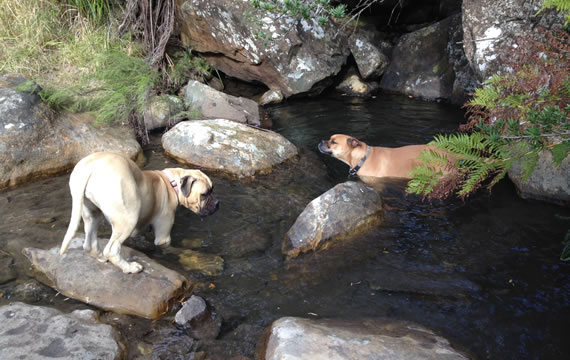 Update
An update of the progress so far…