40 days – 40 hikes – Walking 4 Education
The mother's heart is the child's schoolroom ~ Henry Ward Beecher
What a happy way to begin Mother's Day – a lovely walk along the beachfront with my mum and my children! Rain brings a change but when you are surrounded by people you love it doesn't dampen the spirit.
We set off at 7am. I thought we'd be the only ones out but a little drizzle doesn't seem to hold Durbanites back. There was rather a large Run on the go and we had to make our way between all the participants. As we approached South Beach there were paddlers gearing up for a race. The sea was alive with surfers and swimmers, the beachfront being used to the full and it made me feel really positive about SA and the wonderful mix of folk that were out and about.
After our flat walk (yay say the knees!) we stopped at Circus Circus for coffee and breakfast. Another great start to the day – ready and refreshed to hit the Tourism Indaba!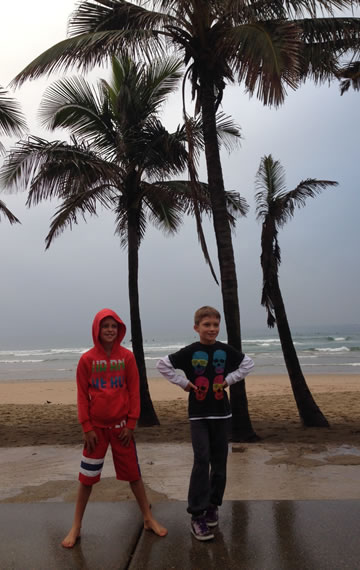 An update to our progress…