Our work is to create beauty, to make the land more fertile, to make our living, to leave the world better than when we first came into it ~ Bill Carte ~ 1941 ~ Grandfather and Founder of The Cavern – Northern Drakensberg
The Cavern Resort & Spa, named after the infamous Cannibal Cavern, is nestled in the foothills of the Northern Drakensberg in the Amphitheatre World Heritage Site area. A place of captivating beauty, it is surrounded by majestic, lush indigenous forests and clear 'berg streams.
Once a humble homestead, rustic and simple, today The Cavern is a comfortable home-from-home for many families who holiday in these majestic Drakensberg Mountains.
The Carte family has owned the Cavern for 75 years and from the outset have given guests memorable family holidays – not just a stay at a good hotel.
At The Cavern we appreciate that it is people who make your holiday – people with whom to laugh, share a drink, and participate in all the many fun activities.
Without obliging anyone to do anything, we encourage our guests to mix on outings and activities. Friendships form here and folk come back time and again – hence the slogan originated by our guests in 1958: "The resort of many happy returns"
It all began with a letter in 1941 from Bill Carte to Ruth; "Ruth, my darling, I plea as never before: Put your trust in me, marry me and be my mate in building up a home and a farm second-to-none in South Africa".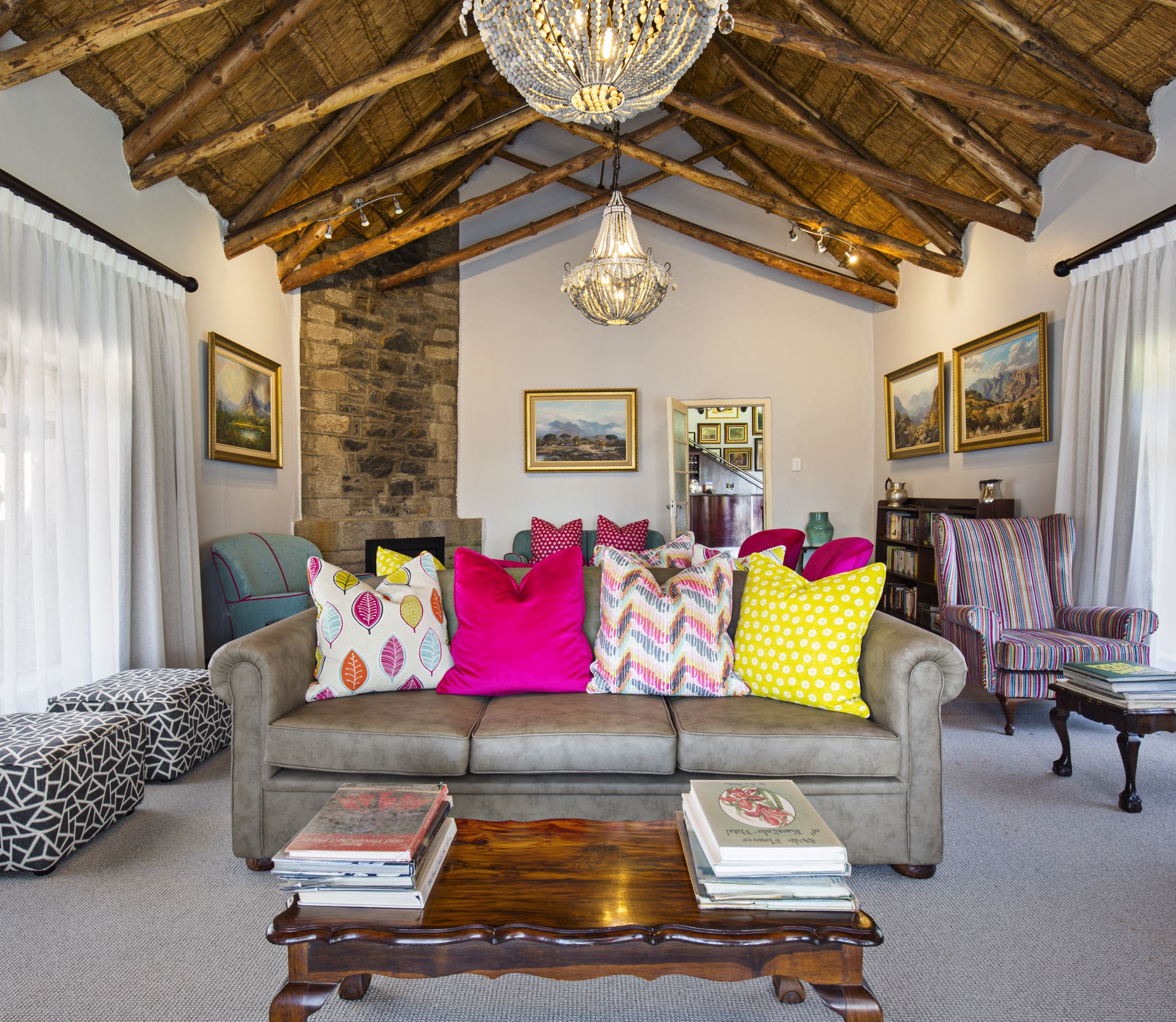 In the 1970's, Peter and Anthony Carte, took up the challenge of hospitality with their capable wives, Rhona and Jean. They grew it from a small guest farm to a thriving Drakensberg resort and by the 1980's The Cavern was in full-swing! Holidays were about making new friends, hiking every Drakensberg peak and ending each day with a little activity in the evening. It was good fun and a great space for the 7 cousins to grow up in.
The Cavern Drakensberg Resort is now run by the third generation: Hilton and Megan Bedingham and Lesley Anderson.