All Out Adventures offers unique opportunities for adventure seekers at our one of a kind
Located just 6km from The Cavern Resort & Spa you will have an affordable solution for your adventure appetite.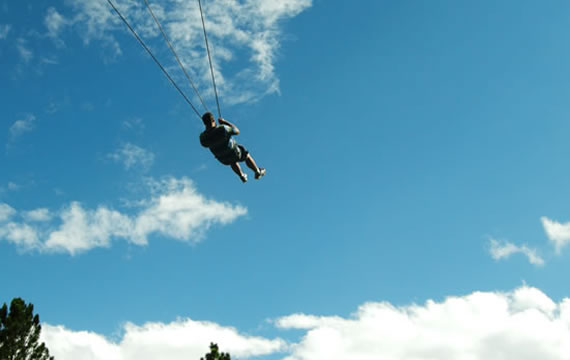 Spectacularly situated on a 1000 ha mountain estate and featuring a host of extraordinary activities, the Adventure Centre provides limitless scope for self discovery and fun.
Activities include:
South Africa's Fastest Cable Tour @ over 60kmph
20m Free Fall Bridge Swing
Forested Paint Ball
Bungee Bounce
The Zip Line
Flying Trapeze
Inspiring Adventure Courses
Quad Bike Tours
Mountain Bike Trails
From the personal challenge elements accessed by our 20 meter high spiral stair case, our staff's commitment to sharing these extraordinary experiences ensures that everyone comes away with an exhilarating experience.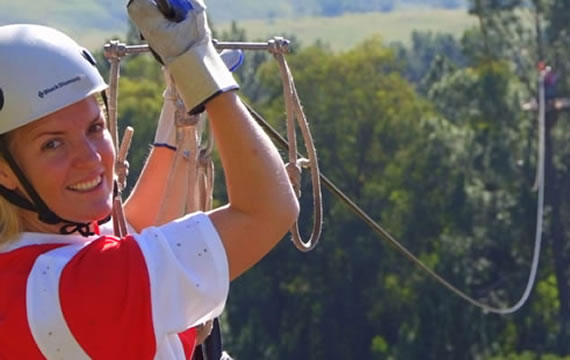 When you come to All Out Adventures you get:
Individualized instruction at each ride
A healthy dose of challenge and adrenalin
The highest level of safety standards
High spectator value
An awakening of mental and physical powers
A peaceful, clean and magical venue
To play a role in our cause to provide quality education for all South African children
What people are saying:
"Wow, these are the best trails, I will be back again"
"This place is amazing, my kids were challenged and given a healthy dose of adrenalin to boot"
"This is a great place to push through your fears"
The Adventure Centre operates from 09h00 to 16h30 on weekends, and midweek by appointment only. During school holidays they operate 7 days a week. Please see their website for more details.