The Cavern nestles happily at the head of the valley offering grand views of faraway sandstone outcrops and spectacular sunrises. Welcome to the outdoors – there is much to do…
Activities Calendar 2021
If you can dream it, you can do it. – Walt Disney
Our work is to create beauty, to make the land more fertile, to make our living, to leave the world better than when we came into it – Bill Carte, 1941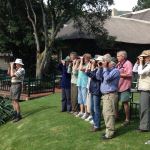 Birding & Nature Weekend (R3200pp sharing)
Join David and Sally Johnson for a weekend of birds and birding, gentle walks and informative talks. Local endemic specials include Bush Blackcap, Drakensberg Prinia, Fairy Flycatcher and Forest Canary – a weekend for birders, beginners and twitchers alike.
Dates: 29 – 31 January | 5 – 7 March | 7 – 9 May | 10 – 12 September | 5 – 7 November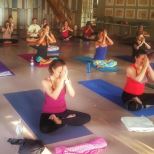 Yoga Retreat (R4080pp sharing)
Meet us for a Yoga Retreat in the berg with two yoga sessions daily and a complimentary 30 minute Spa Treatment. Helen Garner, a qualified Ashtanga yoga instructor, who has taught yoga worldwide for many years, challenges students to discover more about themselves. Helen is dedicated to helping people find wellness and balance through the practice of yoga.
Dates: 19 – 21 February | 28 – 31 May | 3 – 6 September | 12 – 15 November

Botanical Art (R10750pp sharing)
Gill Condy and Elsa Pooley combine their talents as botanical artists and author of field guides to provide a memorable botanical art course in the mountains. Plant material is sourced from the gardens and nearby mountains and you can enjoy guided walks with Elsa. Whether a beginner or an established botanical artist, attending this course will inform and inspire you.
Dates: 8 – 14 March

Autumn Painting Week (R6400pp sharing)
Join us for an enjoyable creative holiday workshop in our beautiful mountain setting. Art enthusiast and teacher, Colleen Hamer, will facilitate sketching and painting 'in plein air' or in a spacious studio setting, using the inspiring reference material from the area.
Dates: 9 – 14 May

Big 5 Hike #walking4education (Raise R7500per hiker and stay free)
Challenge yourself and hike the Cavern's Big Five – Hlolela, Battleship, Sugar Loaf, Cold Hill, Camels Hump. All proceeds go to the Royal Drakensberg Education Trust.
Dates: 21 – 23 May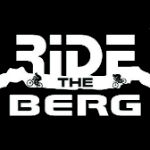 Ride the Berg 2021 (R3200pp sharing)
Two days of awesome cycling on the exclusive Drakensberg Trails network with 100kms of spectacular Single Track. Event entry not included.
Enter online: www.ridetheberg.co.za
Dates: 30 April – 02 May

Stargazing (R3200pp sharing)
An informative tour of the night sky with Tim Cooper, including seeing galaxies, nebulae, star clusters, the moons of Jupiter and the rings of Saturn through a large telescope.
Dates: 30 July – 01 August

Runtheberg 2020 (R3200pp sharing)
South Africa's top 2-day, 2-stage trail running weekend. The format for the weekend will include two races – a +/-15km Intermediate and a +/-25km Extreme event per day. Base yourself at The Cavern for this great event. Event entry not included.
Dates: 01 – 03 October
Enter online at: www.runtheberg.co.za

Nature Journaling in the Berg (R6500pp sharing)
"Creating a natural history sketchbook" – experience the wildlife, wildflowers and scenery of the Drakensberg at The Cavern by sketching and painting in the field and in the studio with Gillian Condy and Elsa Pooley.
Dates: 15 – 19 November

Wildflower Weekend (R3200pp sharing)
Your specialist guide for the weekend is Elsa Pooley, author of "Mountain Flowers. A field guide to the flora of the Drakensberg and Lesotho". A great introduction to flower and tree 'watching' with an opportunity to get to know our mountain plants.
Dates: 19 – 21 November

NOTE: Rates include accommodation, meals, teas and activities. MTB Races & Trail Run entry are extra.