40 days – 40 hikes – Walking 4 Education
When learning is purposeful, creativity blossoms. When creativity blossoms, thinking emanates. When thinking emanates, knowledge is fully lit. When knowledge is lit, economy flourishes. ~ A.P.J. Abdul Kalam
It is easy to wake up early in Durban. The weather is always warm, even when it is overcast! We met at the car park just south of the Oyster Box at 7am.
We were joined by a cousin, a few wonderful Cavernites and the Durban North walking ladies. This was a little later than the walking ladies normally meet – during the week they congregate at 5am! Now that is serious dedication and it must be all these early morning walks that keep them so energetic and chatty!
Walking along the beachfront is lovely and flat and this was definitely a welcome relief! The old knees have been feeling a tad stiff and a bit achy after all,the ups and downs!
It's lovely to see young, old, fit and not-so-fit making use of this lovely promenade. How privileged we all are to have these wonderful spots to walk.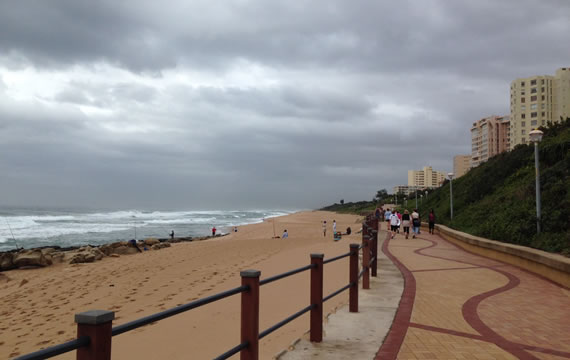 An update to our progress…