After 40 days of hiking we were all fitter and feeling healthier but the saying, if you don't use it, you lose it, is too true. And, it all happens to quickly.
Fortunately, the cousins that run All Out Adventures, have organised a Trail Run in October. Run-the-berg is the carrot on the horizon and we are trying very hard to keep motivated and hopefully we will complete the 2-day event. Since we are newies we have opted for the shorter runs 12-15kms. First day in the hills and the second day in the valley.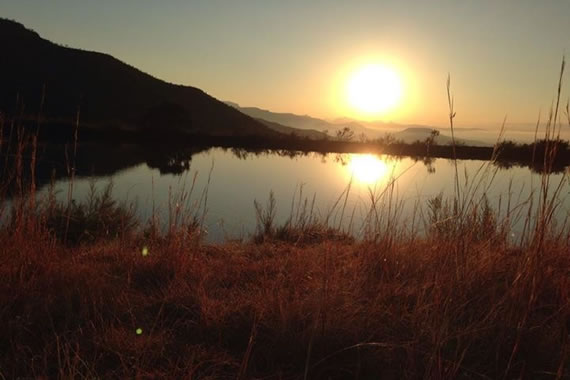 We have always run down the Cavern road and back and if anyone else has done this they will know it is lovely on the way out but hell on the way home. Winter is here, the grasses are shorter, and so we decided to try the trails and fag the road and we have to admit that it is marvelous. Early mornings are best because there isn't time to weigh up options or think of excuses. We have done a few different routes and it certainly is a great way to increase the heart rate, keep the legs moving and hopefully earn that glass of Red in the evenings.
So, I suppose there is another activity that can be added to the list of things to do at the Cavern; Trail Running. And, if you are lucky enough to be able to escape the Big Smoke in October then do join us on our first official Trail Run….