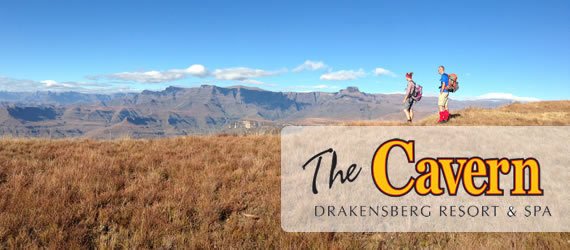 Dear Friends
We had the most glorious Autumn weather and for 40 consecutive days we hiked so we are most definitely in the know! During those 40 days we had 2 days when the weather changed and we couldn't do the hikes we planned but to do 95% of what was planned was phenomenally good. I think we can safely say that the best time for hiking in the Drakensberg is in April – May! If you're planning and can be flexible these are definitely the months to make the most of the mountains.

Activities coming up
Coming up soon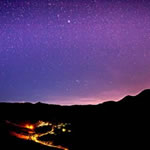 Stargazing ~ 22-24 August
Meet Tim Cooper in the evenings. Wrap up warmly as you take a tour of the night sky.
R1900pp sharing for the weekend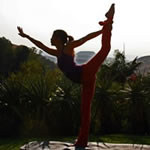 Yoga Retreat ~ 12-15 September
Join us for a special yoga retreat in the berg with two sessions daily and a complimentary 30 minute Spa Treatment. Helen Weaver challenges students to discover more about themselves. Helen is dedicated to helping people find wellness and balance.
R2430pp sharing for 3 nights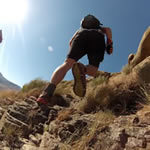 Run the Berg ~ 3-5 October
The Northern Berg, the heart of the country between the Highveld and the Indian Ocean, easily accessible to city-dwelling Gautengers starved for fresh air and outdoor adventure, beach-loving KZN-ers looking for some real elevation, and Free State farmers wanting to show off their toughness, is the perfect destination for staging what is sure to become South Africa's top 2-day, 2-stage trail running weekend. The format for the weekend will include 2 races – an Intermediate – 10km-15km per day and an Extreme – 20km-30km per day
R1900pp sharing for accommodation & meals – Trail Run Entry is separate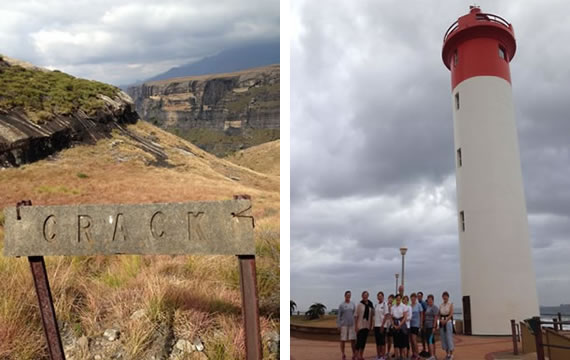 40 days – 40 hikes – Walking 4 Education
This started with a 40th birthday, the desire to do something for the children, the need to build up funding for the school. Friends encouraged, made suggestions, plans were hatched and then before we knew it the 18th April arrived and the hiking started. Initially it was rather a daunting task with quite a lot planned but as the days passed and the experiences were shared we were really quite miserable when it all ended. We did a total of 362kms and climbed 15675 metres and raised in excess of R190 000 for the Royal Drakensberg Education Trust. We explored so many special places that we haven't had the chance to visit for a long time and are grateful to all those that sponsored our hikes! Thank you!

After an exhilarating Big 5 Fund-raising Hike we all decided that this should become an annual event. Watch out for our Calendar and if you are keen to make a difference be sure to join us in May 2015.
The most wonderful thing about doing all these walks is the reminder of how fantastic this area is. The Northern Drakensberg should be the trekking capital of SA. Sadly it is totally underutilised as a tourist resource. We certainly do have some work to do to get it out there for others to enjoy.

Any families that are looking for an adventure should consider an Amphitheatre Ascent from the Cavern. We had the most wonderful hike with our kids, spending 2 nights at Witsieshoek, and we extended with an additional night at Thendele and then hiked back to the Cavern. Active Escapes books part of this as a hiking package. Contact them tours@active-escapes.co.za .
I am currently working on a couple more packages for hikers – Hiking Packages at The Cavern

The Khanyisela Project & Retford Rotary
The Khanyisela Project, which incorporates 11 pre-schools in the Amazizi Village (663 children), is another arm of upliftment that we are committed to and we have worked over the past 8 years to try and get each and every little school to a similar standard. Dave & Daph Thurlwell stayed with us for about 2 years and come back every few months to help complete larger tasks and to make sure that all the little schools are functioning well. Dave & Daph have just held another Jumble Sale and we have raised over R6000 which will go towards the projects. Each day each child receives a bowl of porridge, our teachers have had the opportunity of getting training and with the support of so many wonderful folk we have managed to equip each school with lovely boards, puzzles and lovely educational games.

Much of this would not have been possible without the help of the Retford Rotary Club. Terry Dunmore and his fellow Rotarians have been amazing in their support. Thanks to their dedication we have been awarded an International Grant of R450 000. This is huge! With this funding we will add toilets, jungle gyms and Zulu Readers to the schools. We will also be sending 10 ladies on training at the Midlands Training College

If we take a step back and look at our gorgeous country we are reminded of how important quality education is. And as the great man said – Education is the most powerful weapon which you can use to change the world ~ Nelson Mandela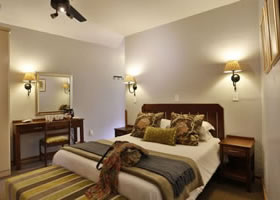 Upgrades
Each year we have a long list to things to do. With the help of Paula Murphy, a.k.a Hot Ginger, we have managed to add some vibrant colours to our rooms. We have also redone the main lounge and the 30's block has had a fantastic upgrade. From all our returns and comments we will be focusing on bathrooms for the next little while….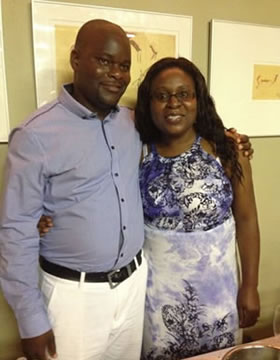 Farewell
We live in a pristine valley but it is rather isolated and so we see may faces pass through both visiting and working. Winnet & Samson joined us 5 years ago and have been a determined, dedicated and reliable couple who have been a very special part of our team. This month we bid them a fond farewell and hope that they enjoy the next adventure in Limpopo. Whilst we do not always enjoy change we know that it presents new opportunities and we are encouraged that our young office team are looking forward to taking on a few more responsibilities….
Unfortunately no snow on our mountains yet – but we may be in store for some soon!
Keep warm!
With best wishes from the berg,
The Cavern Family
www.cavern.co.za