Growing up in a holiday resort meant there was endless amusement and merriment. We enjoyed many a happy time and criss-crossed this mountain paradise with a host of cousins often getting up to a fair bit of nonsense too. I do remember playing tok-tokkie, making stink bombs and hogging the trampoline because we "lived here".
Living here meant we were expected to participate in the evening activities too. We were not allowed to win prizes but we could join the fun. One game which was excellent and we were most definitely the resident champs, was Guess the Clue. A list of clues which we had to draw, similar to Pictionary, and the first group to work their way through to the end were the winners!
Make hay while the sun shines, a stitch in time as saves nine, many hands make light work…. Too many cooks spoil the broth… Procrastination is the thief of time…. Just one image and our well-orchestrated group would guess the answer. Proper home ground advantage!
The make hay one has been consuming my whole self over the last little while. We are due to do our Big5Hike and I'm needing to make sure we make hay! This event brings in valuable funding for our school and it's imperative that we do our best to make it a financial success because we are building a savings fund which we hope will help with our annual shortfall once we have completed our 10th Big5Hike for education in 2023.
Obviously we rely on others to support us but this is only possible if people know what's on the go. So there are 3 options to suit all purses and we are calling on all hands to make work light!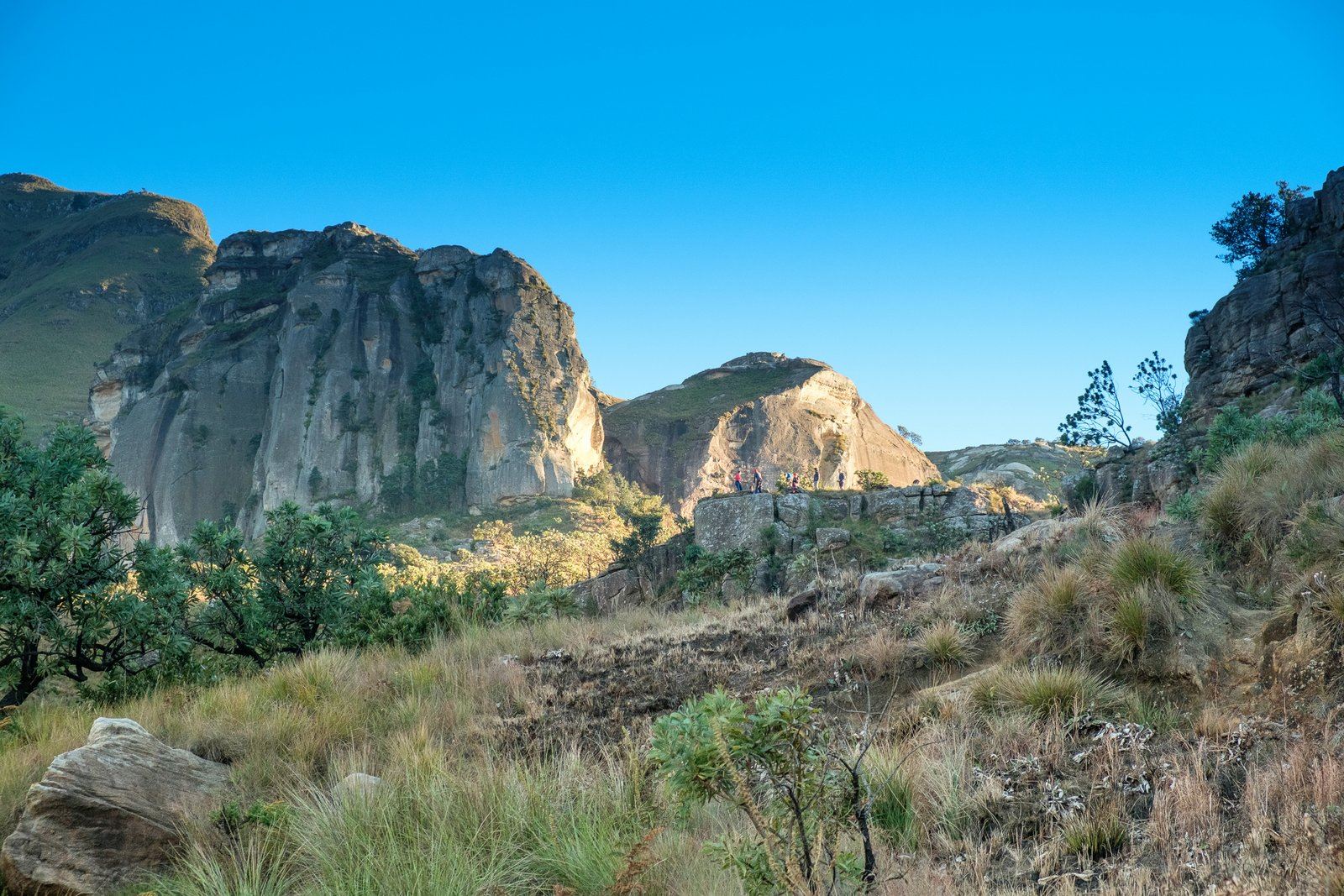 Our gorgeous Moya will be joining us on the hillside and she's hiking and gathering her funds. R250 sponsors her walk. She has raised R3250 so far. Her target is R6500! And, your R250 donation could win a 3-night stay at The Cavern with a little wine and a little spa valued at R12 000.
Then, Stephen & I are doing 5 hikes. Stephen Kirker is a Cavern guest. His first holiday was 50 years ago and he's attempting 5 Big5Hikes and aiming to raise R50 000 for his 50th birthday. That's a real present to education but mostly the children!
I thought since it was our 5th Big5Hike that I'd do 5 hikes too and also attempt to raise the cash. Easily said, but much trickier to do! I'm cheating just a little with 2Little5Hikes and 3Big5Hikes and I start next Monday. To gather the money we have a limited number of tickets available!
We are selling 100 tickets only at R1000 each for the following prize:
4 nights in a superior suite at The Cavern for 2 adults sharing including all meals, teas and guided morning hikes
Bottle of wine on arrival
2 Half-Day Spa Packages at the Forest Retreat
AND:
2 nights in a garden suite at Montusi Lodge for 2 adults sharing including dinner, bed and breakfast
2 1hr Trail Horse Rides with the Northern Horse (based at Montusi Lodge)
PLUS:
2 tickets to the Drakensberg Boys Choir School (subject to availability & Wednesday concert dates)
2x 3-Ride Adventure Centre Package at All Out Adventures
Prize value: R28 000
And then lastly, our Camels Hump, is looking for a Corporate sponsor! R25000 and the Camel gets your name for the year! You'll be acknowledged on the day and you will appear on our notice board until next year! Do remember that we are a registered section 18A PBO and can issue donation receipts.
Finally, I have thought about the stitch in time. Well, it's a little like a child and their education. If we begin at the start and give each little person that enters our school a solid foundation then we have saved a little person from a more uncertain future. No holes in this education, just solid and lovely and a hope for a bright tomorrow.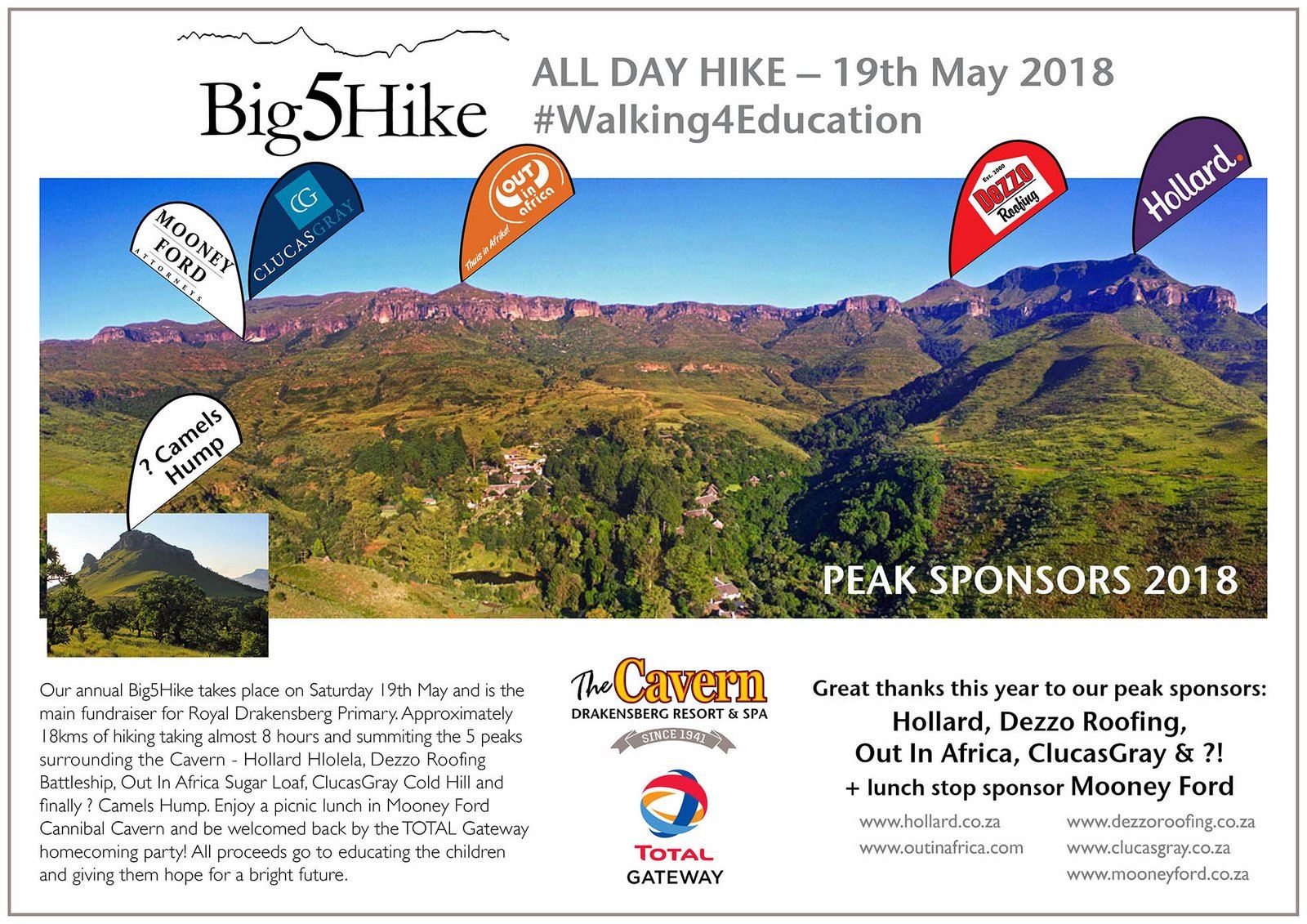 So let's not procrastinate. Let's do this….