As a young child, many family holidays were spent celebrating a busy, active and happy 2 weeks at The Cavern Resort. Unfortunately my parents decided to join the caravan brigade, so trips to the beach and other Drakensberg resorts with camping options were visited. Then in the early 90's, as we moved into our teens, the caravan was replaced with 'timeshare' holidays, which took us all around the country and the world.
Each of us siblings grew up, got married, had our own children and, funnily enough, we seem to have started the whole cycle again. We are now holidaying at The Cavern Resort and Spa, with our young families. I now know why my parents chose The Cavern. It has endless activities, hearty meals, lounges to read a book, a friendly atmosphere and of course, most important for us – the child carers for babysitting! Over the years The Cavern has added a wine cellar, a fun 'cave bar' and the most relaxing spot in the mountains – 'The Mountain Retreat Spa'. Even more reason for the older crowd to revisit.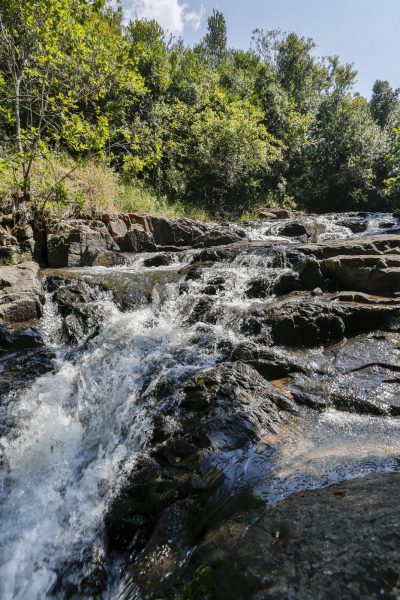 As the memories started flooding in of childhood holidays to The Cavern, I thought it good to reunite the greater family and book a weekend at The Cavern. We are a family of many ages, the youngest being 3 and the oldest grandchild, 24 years, with 8 other ages in between, plus late 30's, 40's, early 50's and the 70 year olds. With all the different ages to cater for and no night club or the latest trendy bar for the teens to wander to, we were a little concerned the younger crowd would be glued to their phones. Well we needn't have worried. We had long meals filled with laughter, chats, counselling and a few pranks added. We played the thriving sport of lawn bowls, darts, pool, tennis – and confirmed who the competitive members of the family were. We went on walks and just thoroughly enjoyed our time as a family together. We ended the holiday with a beautiful photograph of all of us in the indigenous gardens – a photograph I shall always treasure.
The Cavern reunited young and old, got the whatsapp channels going again with the nieces and nephews, and created an annual "Swan" getaway, at, you guessed it, back to The Cavern Resort and Spa!
As I write this, I am being hounded by my 20 year old nephews to book the annual getaway!