Inspiration comes in many forms. It's the quiet word of encouragement, it's the oozing of well dones and then it's the great people who motivate us. Mandela Day is an opportunity to do a little bit of good. 67 minutes of good and it is fabulous to see how many people across the globe mark this occasion.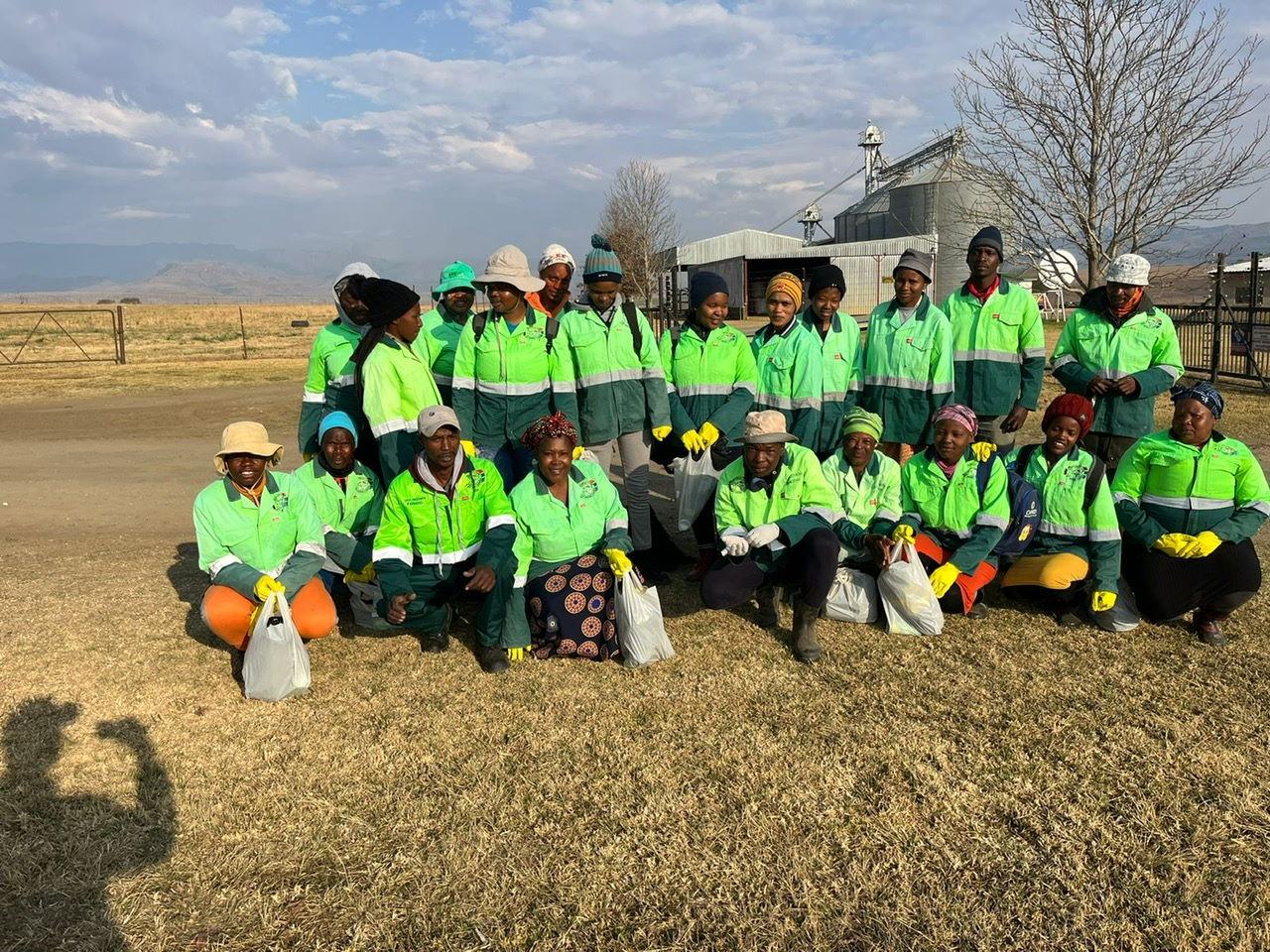 This year we found Mandela Day to be at a slightly inconvenient time. It was our little school's first meeting of the term, there were boy haircuts and tuck and toiletries shops before the big boarding back-to-school happening and we just couldn't do 67 minutes. I toyed with "the first meeting of term". Could this be the 67 minutes? We were planning all our "doing-good" efforts but actually that would have been a cop-out.
Yes, we needed to do more. The litter in our area is a worry. This region is a space of outstanding beauty, there are majestic mountains, clear berg streams and indigenous forests. We need to work together to help keep it that way.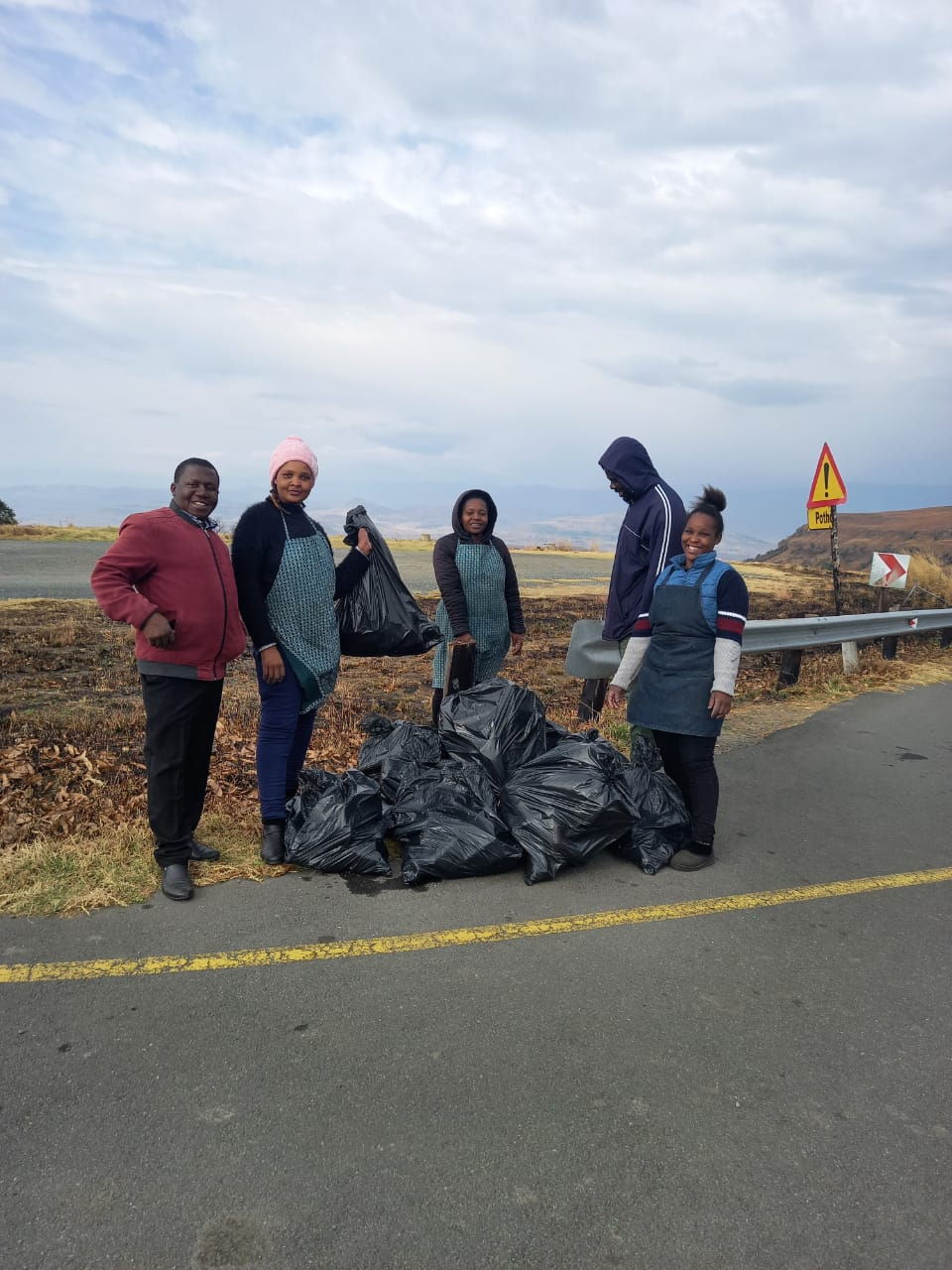 Litter doesn't only make things look bad. Litter is unhygienic, it is the filth that gets into our drinking water and it is a hazard to all animals. Broken glass injures children and in time property values decrease and areas become "unsafe". If we are to remain a tourist destination not only, is it paramount that we keep our region clean, but we do need to make sure tourist feel safe to travel. In South Africa with tourism being nearly the only growing industry, we need to focus on what will ensure its longevity.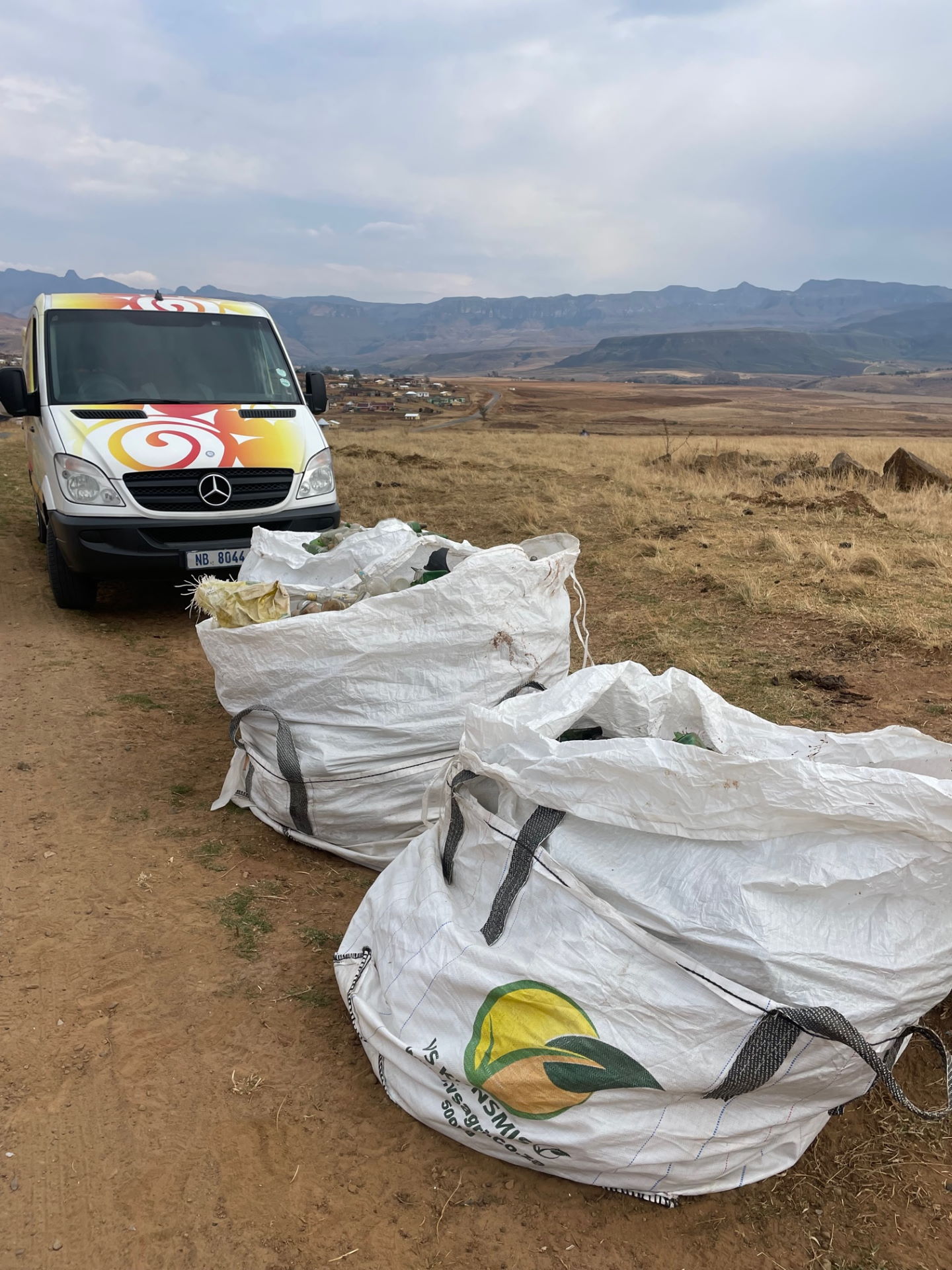 One of the greatest challenges in rural areas is the disposal of waste. In the amaZizi community there is no regular waste disposal service offered. People have to make a plan. Much is recycled in the home. Cardboard and paper used to stoke fires for warmth but plastic and glass bottles seem to be an enormous issue.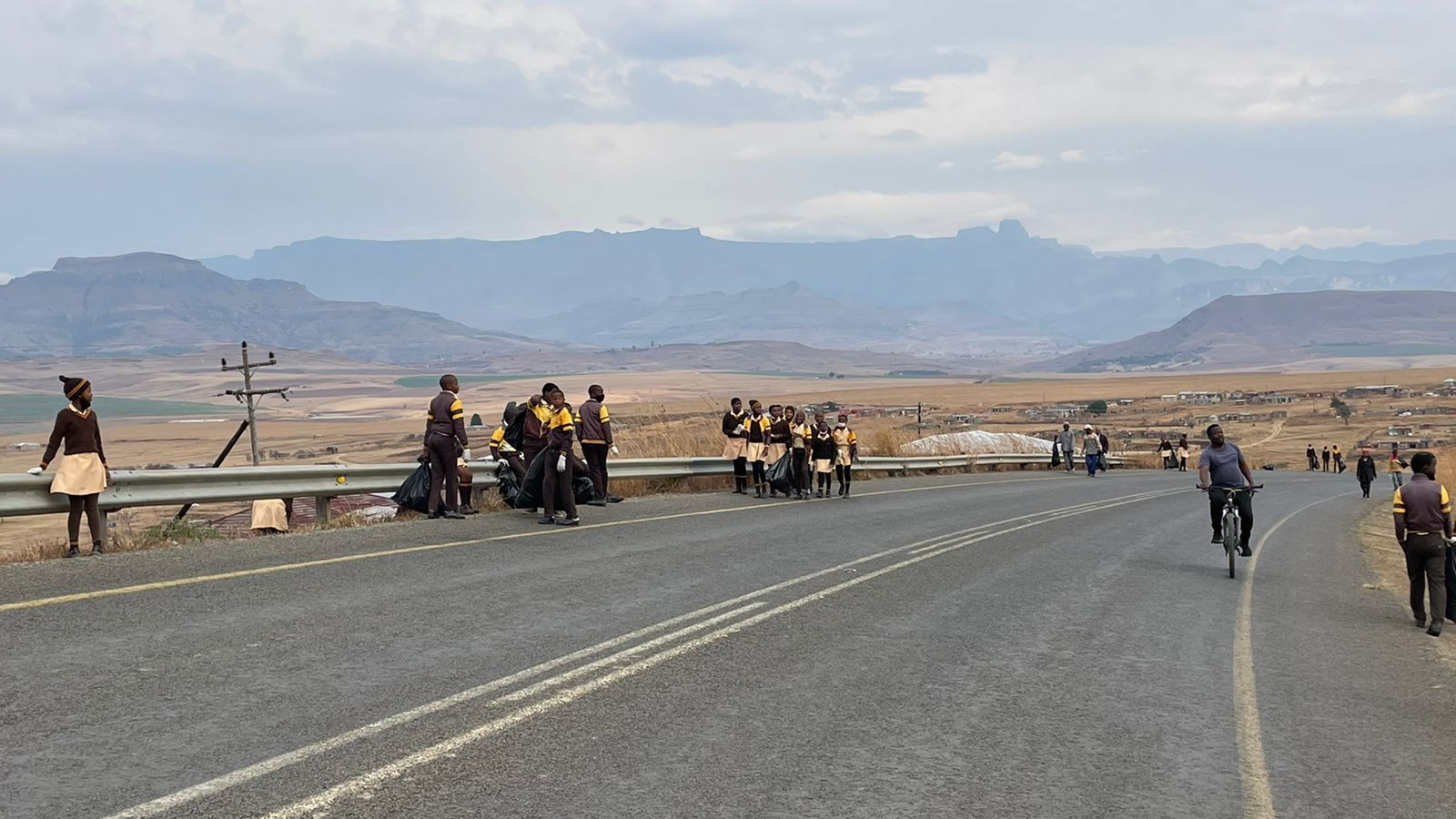 So, we messaged our greater community of businesses, friends, farmers and schools and we set out on Wednesday to make a small dent in an enormous problem. There must have been more than 100 of us working in different spaces, picking and cleaning. Two large trucks, loaded to the hilt, went through to the Bergville dump. The teamwork was inspiring.
What is always a bit of a disappointment is to see that it was merely a dent. There is much more to do. How do we continue? Throw our hands up and give up? Do we challenge the consumer companies because the vast majority of bottles we picked up were Heineken and Savannah? And, what about nappies? Part of all of our efforts should be about responsible trade. We have this in tourism, what about big business? Particularly in rural spaces? Bottles are delivered freely. When the crates are picked up, can the bottles please go too? Every shebeen and shop battles to dispose of their waste. Collectively, we need to address the issue.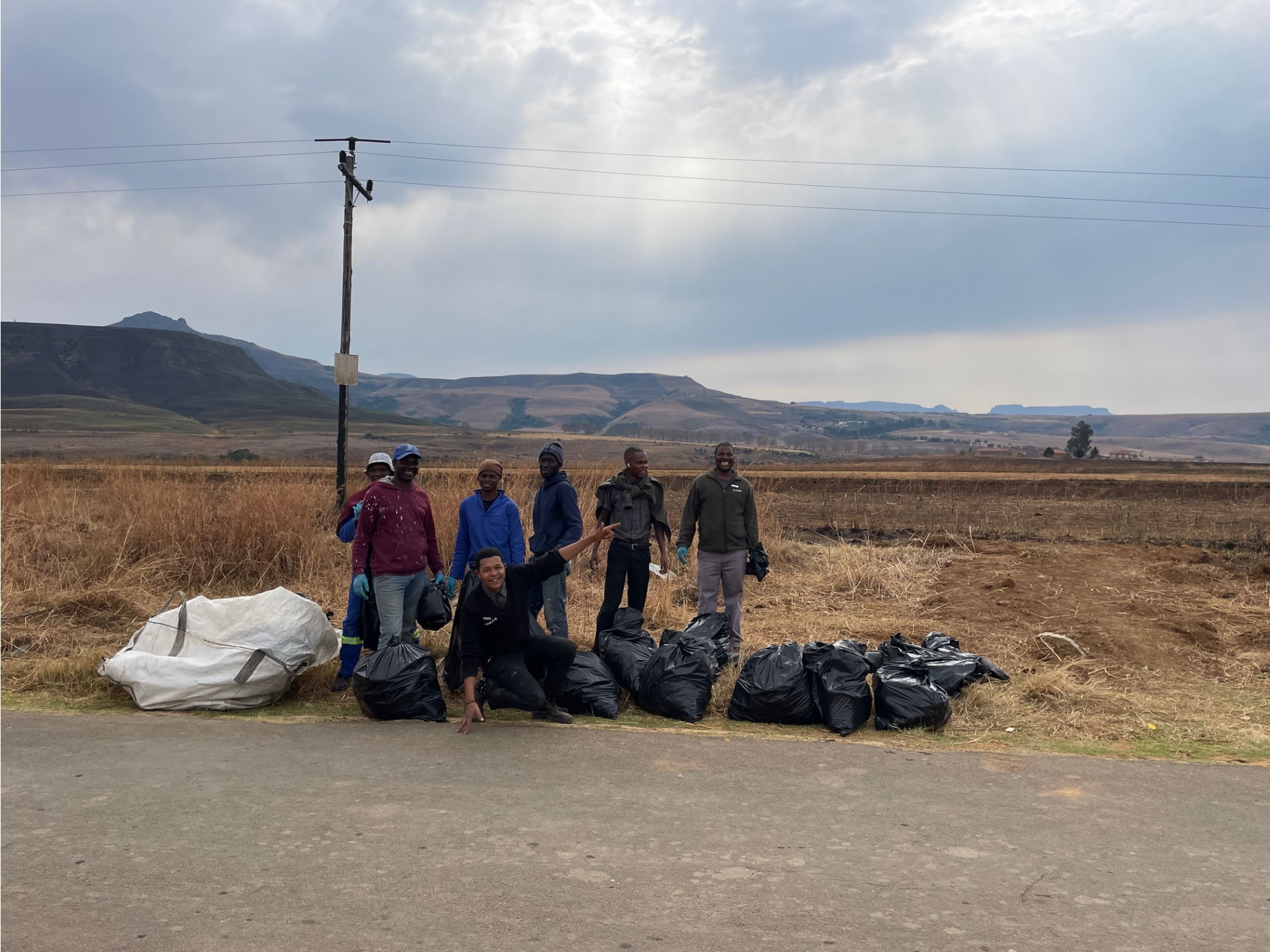 We hope that in time, through more education initiatives and by encouraging the children we will see more positive change. Our municipality has skips which they will bring into the area and we are grateful for their help too. Small steps.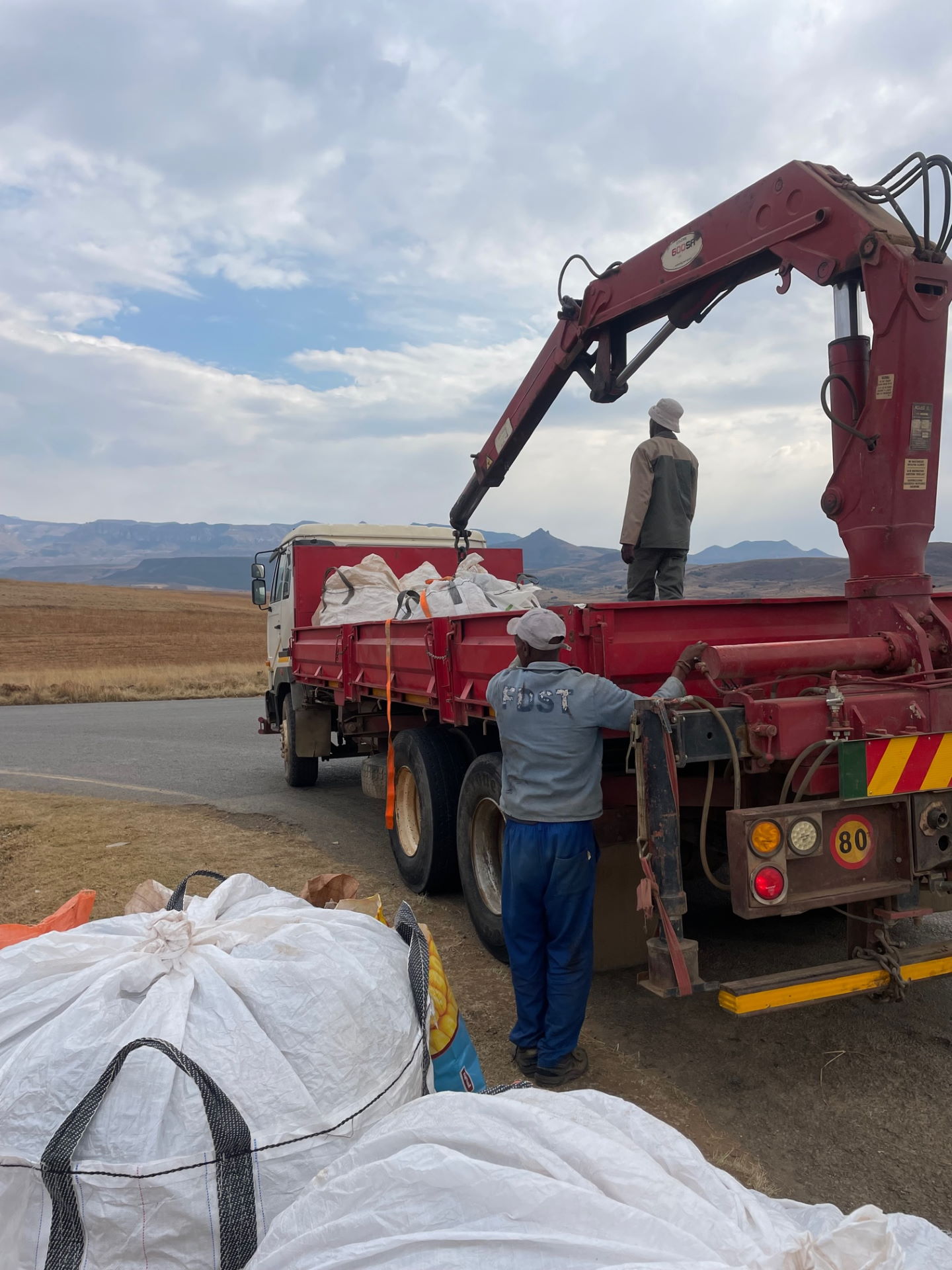 At the end of the day it is 67 minutes to start, it is a day dedicated to making a difference but it is a lifetime that we are called to work for the prosperity of many. Do those little bits of good. It seems insurmountable but imagine if we transformed our worlds.