I am always telling my students that the benefits of yoga are so far reaching I never have time to mention them all… but the one benefit that every single one of us living on this planet can benefit from… is releasing a bit of stress and tension. And that is what the yoga retreat at The Cavern offers on many platters!
There are two vinyasa yoga classes each day (early morning and late afternoon) and in between you get to choose what makes you happy… lay at the pool or sit in the amazing gardens, head up the majestic mountains for a guided walk (differing levels offered) read a book, horse ride or or or…. The choices are endless. The actual definition of yoga is "the joining of the body with the mind" so we encourage you to choose what is best for you for that day
The Cavern's best kept secret is that it is so family friendly, so for me, as a busy mother of small children, the loveliest thing that has transpired on these retreats in 2014, has been the entire family coming and spending the weekend… so mum gets to have some much needed and deserved "me time" and gets a special pamper at the spa, and dad and kids fish and ride and run and play and bond whilst she is busy. And the awesome Cavern nannies are on hand to babysit for the afternoon shift where I look forward to having the dads join the class too!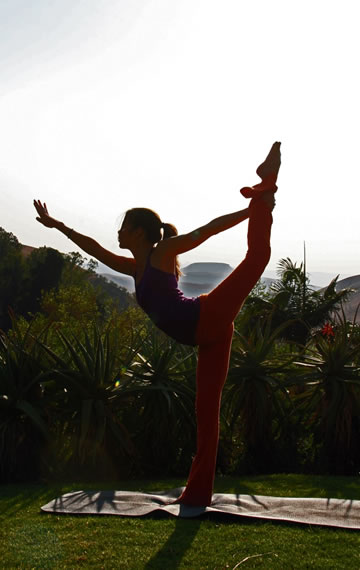 The highest level of yoga is "gratitude" and it's just so amazing to see busy mums being honoured and given the time to do something so incredibly good for them. And at The Cavern, this just works. Please note, you don't need to bring your family along if you would rather a quiet weekend, but it's worth mentioning that you are more than welcome to bring your brood for the yoga retreat!
Dates will be finalised for Yoga Retreats at The Cavern in 2015. Start planning to join – trust me – you won't be sorry you did!