We felt a little down after hiking for 40 days but we soon had a new challenge ~ #runtheberg. A 2-day stage race in October. Day one would head up the mountains and day two would be through the valley.
Well, the weekend arrived and although we could have been fitter we decided that run or walk we'd participate in the 15km Challenge on Saturday & Sunday.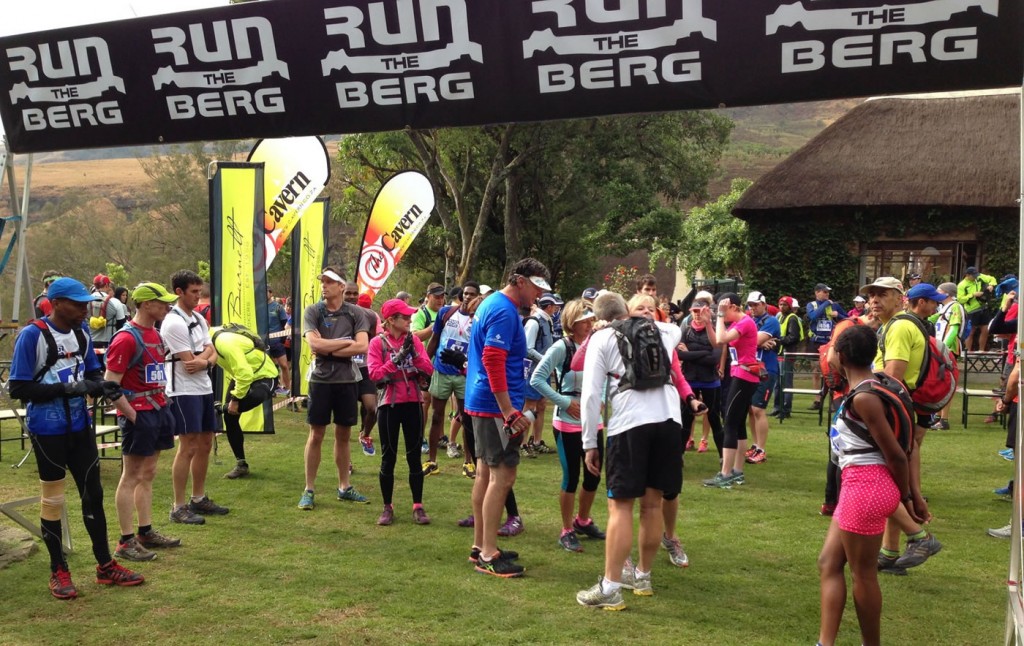 Day one began at The Cavern. In no-time the lawn was buzzing with colourful sports gear and the excitement mounted as the Extreme headed off along the Big 5 route. They were in for a B-I-G day; plenty of mountain, a good climb and a fair distance to cover. The mist covered the peaks initially and burnt off as the day progressed.
Our Challenge left an hour later in 4 batches, we joined D-batch (D for determined) and off we went! Up the Sungubala jeep track, back along Bushbuck Ridge, through the Fern Forest, towards Top Dams, upward climb to TV Ridge, across to Pascoe's Pool, down and around Cowslip Falls Dam, across the top of the Grotto, along first Ridge…. and to the water table which was the halfway point! What a festive vibe. Chatting, taking photos and really enjoying the mountainside.
We then headed along Mpumalanga Ridge, down Du Toit's downhill, through the fields to All Out Adventures. Day one, done & dusted. The legs were rather weary. This was the longest they'd run in 10 years! How were we going to do it all again?
Well, the body is amazing. Day two dawned, we clambered out of bed, stretched the limbs and headed to All Out for our run through the valley. There was a fair amount of uphill and the summer heat was a killer. Somehow, we did it! Trotting downhill, plodding on the contours, walking uphill, splashing through the streams and rivers and after 2 hours we arrived back, exhausted but invigorated by our achievement.
The turnout for an inaugural event was exceptional, the organization was brilliant, the routes were interesting and challenging, the marshals encouraging and we couldn't have asked for better weather. Plain and simple it was a fantastic weekend!
We hope the first of many more…! Come along organisers, we need a date!
Megan Bedingham