This is the closest cousin of the Olive Thrush, so familiar in The Cavern garden. Normally the Karoo Thrush is found in the Karoo and on the Highveld, and is common in Jo'burg gardens. Imagine our surprise when one was seen pulling worms out of the lawn near the bowling green.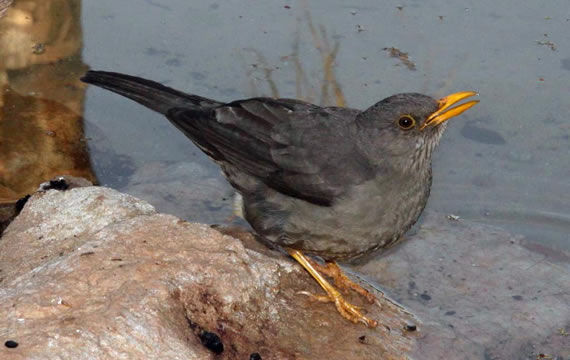 Acknowledgement: Photo by Derek Keats
At close range the difference between the two species is obvious. The Karoo is much duller, with the smoky grey of the flanks extending almost entirely over the belly, where the Olive is quite a rich orange-brown. The Karoo's beak is orange; the Olive's is dull yellow with a brown base. Finally the Karoo has a pale eye-ring while the Olive's is dark brown. This bird might just have lost its way, but could also represent an extension of natural range.
David Johnson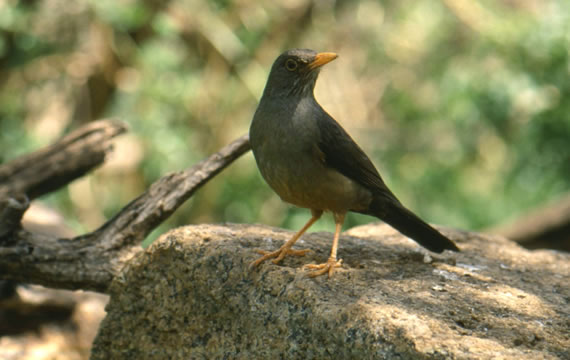 Acknowledgement: Photo by Warwick Tarboton