For the past couple of months the big pines above Charlesworth Dam have concealed a mystery creature. The evidence has been a series of wails, screeches and other spooky noises. Suggestions have ranged from mating bushpigs to Tokoloshes. Because of the steepness of the slope investigation is not easy, but a large bird has appeared briefly in the shadows, always flying away as soon as it has been seen.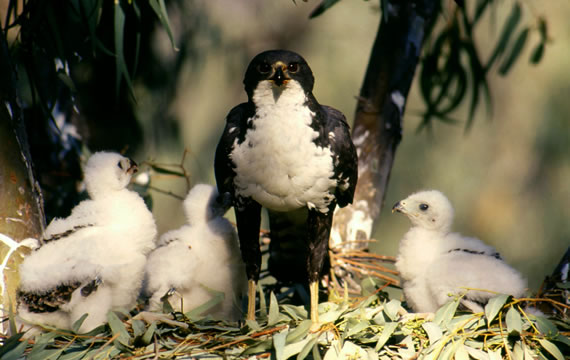 Acknowledgement: Photo by Warwick Tarbotton
Finally it perched out in the open when it thought nobody was looking, and we know it to be a Black Sparrowhawk. This might well be the only individual here, and is occasionally seen flashing through the garden, terrorising all the doves and bulbuls. Perhaps it's now advertising for a mate.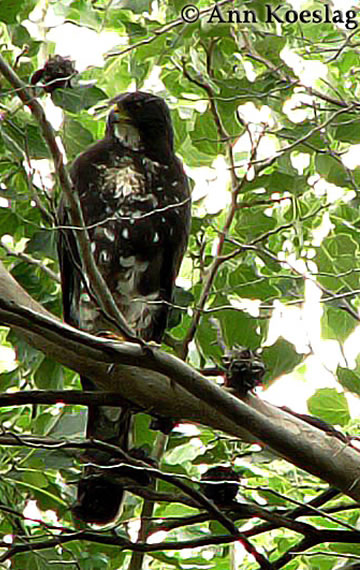 Acknowledgement: Photo by Ann Koeslag
David Johnson