We recently hosted forager, Nikki Brighton, for a Wild and Weedy Weekend.
The season has been particularly dry, so there was not as much uncultivated food lurking in the corners of our garden as she hoped but we did find plenty of guta kola and slender celery. Fortunately, the veggie garden at Sungabala had lots of chickweed, mallow, clover and pepperweed, so she foraged there to make a salad of feral leaves. The evening canapés served with wild infused gin, were unusual and delicious – avo with pickled magnolia petals, hummus with pickle bracken fern fronds and a weed pesto topped with violets.
Nikki was particularly pleased at the enthusiasm of the kitchen staff keen to include their new discoveries as garnishes for the buffet (Nontu Makaza popped dainty slender celery leaves onto her dish of smoked salmon, right away).
Guta Kola
Guta kola is an adaptogen. That means it helps your body deal with stress and balances the nervous system. Apparently, it promotes mental alertness and improves memory. It is used extensively in Asia to promote healthy skin, hair, and nails, and to support blood vessel strength, blood circulation and assists in preventing scar tissue forming. So clearly, it is good for you, and you will find it in all sorts of forms in your health shop. The flavour is quite earthy. It is good cooked in the usual imifino way with chilli, garlic, tomatoes, and a squeeze of lemon. In India and Sri Lanka, it is served as a relish which includes grated coconut. As it grows so easily everywhere, one might as well just eat a few raw leaves when you come across some – find lots on the terraces below the view site bench at The Cavern.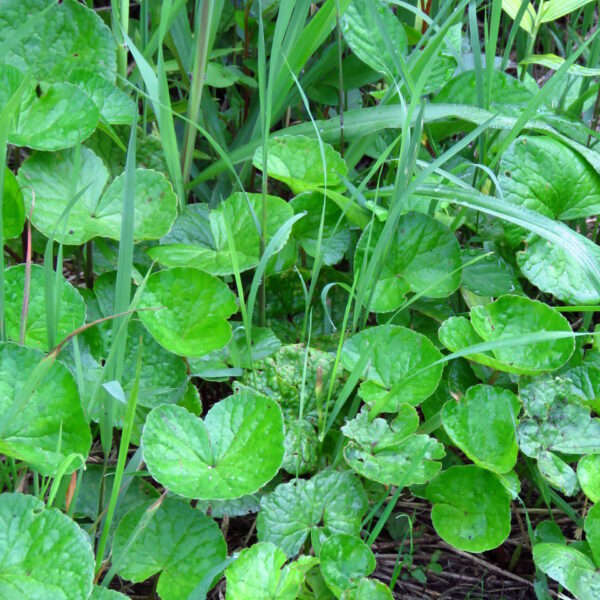 Slender Celery
A delicious fresh pop of flavour, reminiscent of dill. The feathery leaves are certainly worth picking to garnish a platter of smoked salmon or roasted carrots or to add to a sandwich as you would use parsley. Slender celery is abundant in the cooler weather of Spring and Autumn.