UPDATE 25th March:
This past week we were invited to join the Parliamentary Portfolio Committee for Transport and we have been able to highlight the importance of our road access.
We will wait 2 weeks for a response but the following promises were made by the Committee:
Engage and prepare an oversight visit
Request a report on the roads before the visit from the municipality
Request a response from the Department of Transport and SANRAL
---
An open letter –
Dear Minister of Transport, Mr Mbalula; SANRAL, Mr Macozoma; MEC for Economic Development, Tourism & Environmental Affairs, Mr Harcharan; and all interested parties
I love South Africa and have recently had the privilege of traveling through the country a little. It's a huge privilege that so many South Africans don't get to enjoy.
My first road-trip took me through the Free State. We choose the road that hugs Lesotho. The countryside is gorgeous and the small towns interesting but alas this time the roads made the trip almost impossible. It was safer to drive next to the road in places. The whole road is potholed and it's difficult to dodge the craters without potential damage to your vehicle or going into oncoming traffic. We chose the N5 for our trip home. Also, not great. It's so disappointing and devastating for every padstal, B&B and coffee shop trying to make a living.
My next trip went through the Free State, Western Cape, the Eastern Cape and KZN. It's sadly quite safe to say that the Cape's infrastructure is far superior to that of other provinces. The Free State is certainly the worst and unfortunately we seem to be following closely behind in KZN. Even the dirt roads are safer and in better condition than some of our important routes.
It's hugely concerning as we live in the Drakensberg mountains, KZN. We're in tourism. We rely on a good network of roads for our business to remain a choice destination. Recently we have had exceptional rains but I don't believe we can blame this on the failing state of the R74 or any of the smaller roads that link resorts and activities in the valleys.
What is the R74? It links the Free State to KZN via the Oliviershoek Pass. It is the alternate route to the N3 and I believe a road SANRAL is responsible for? We keenly believe that it's an important route for business, for the movement of supplies and many children commute to good schools in both Harrismith and Bethlehem via this Pass, some daily.
Recently there have been several rock falls on the Pass but most concerning is the collapsing culverts. Sadly the Department of Transport, the Department for Economic Development & Tourism and local municipalities are all aware and have known about this calamity for more than a year and yet, to date, the action has been inadequate. Gravely inadequate.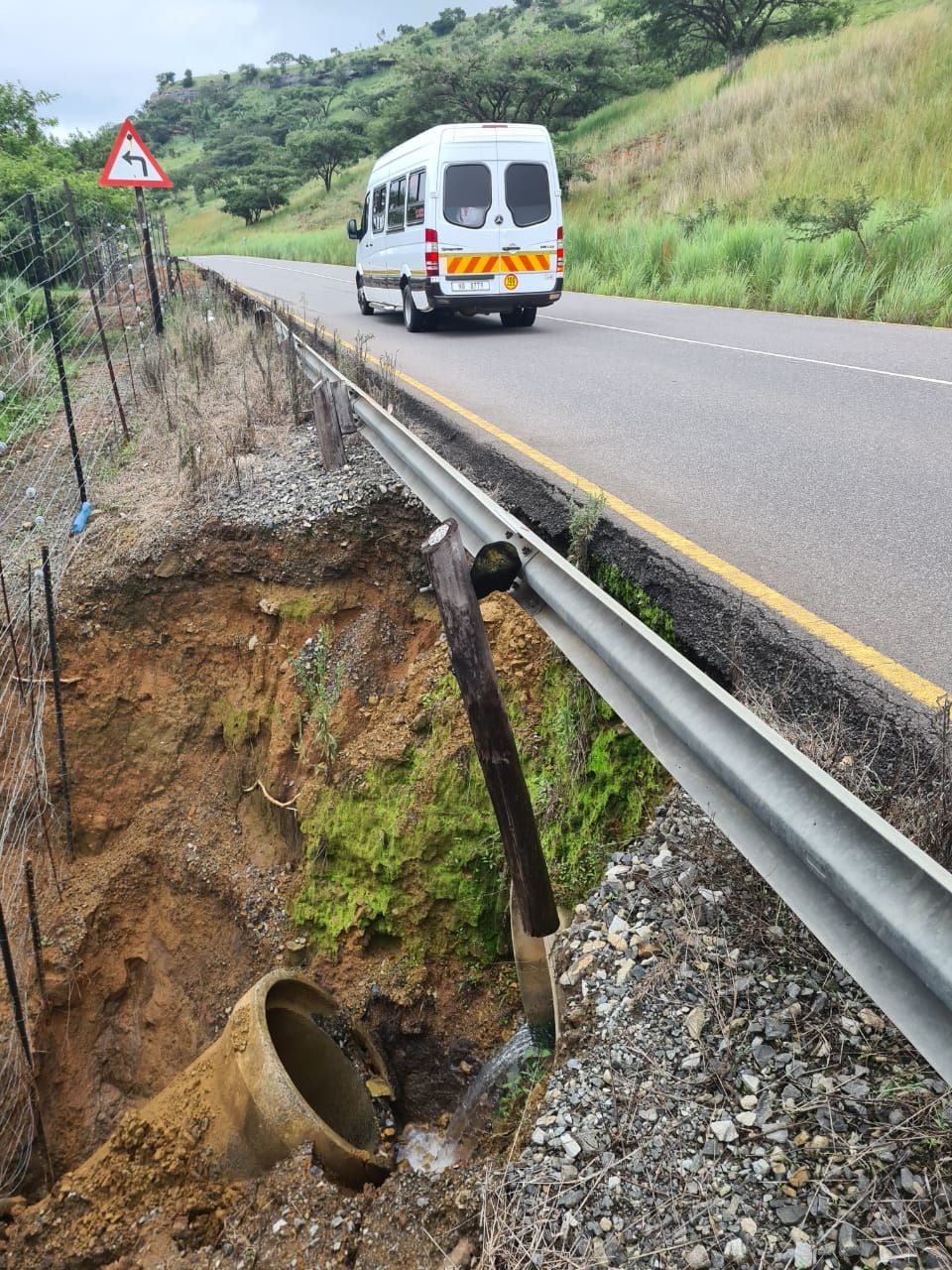 Enormous pantechnicons use this route when the N3 closes. How often? More often than not just now. The one collapsed culvert is on a tight bend. Very little warning and so huge vehicles veer into oncoming traffic to avoid the hole. It's an accident waiting…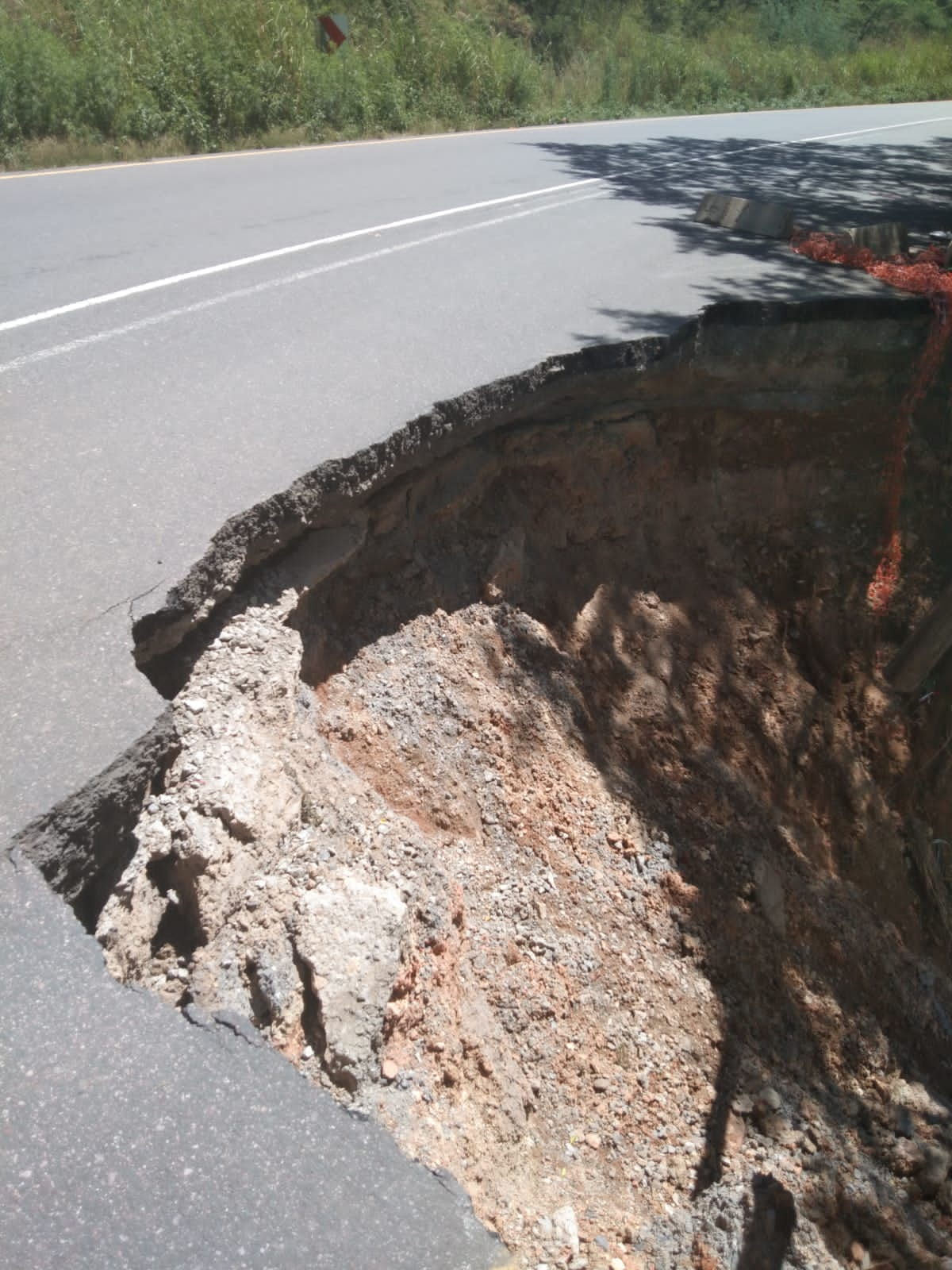 A quiet rumour is that they will close the Pass. Disastrous for so many. Not only has our industry and area suffered from Covid-19 and all its restrictions but travel bans and the lack of foreign tourists has exacerbated the situation. The SA economy limps along. We are all vying for the same guests. Rate cuts to entice holiday makers are unsustainable. And yet, Tourism is the greatest provider of employment and skills development in our region.
One of Government's most important tasks is to provide safe and reliable access to areas. When international travel does open fully, will foreigners choose this route or will they, like us, find it so dangerous that they'll holiday elsewhere? Cape Town? The Garden Route? Where things seem to work just a little bit better? Where infrastructure is really well maintained and funds appear to go into the right places?
SA is a beautiful county. The potential is huge but it's starting to fall apart dismally in places. Could we just see a little action to have our hope restored?
Right now, we don't need a cable car. We need some good roads.
Sincerely concerned, forever hopeful,
Megan Bedingham
The Drakensberg – KZN