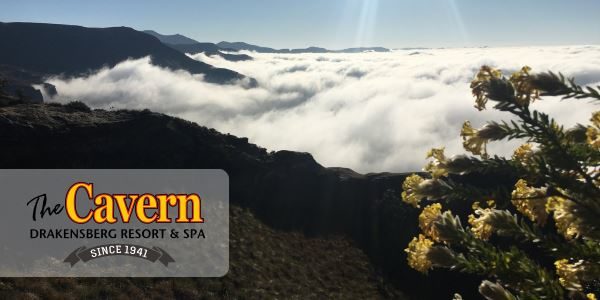 Dear Friends
It has been a busy few months. The July school holidays were great fun with plenty of hiking alongside terrific friends and families that had joined us in this special place in the hills. We then held our annual Christmas in July weekend and we all waited in anticipation as the cold front passed through but only rain came on Sunday morning. As we took down the tinsel and packed away the lights we had a little hail storm and then after dinner the soft giant flakes drifted down and transformed our valley into a Winter Wonderland! Even light snow in Africa is magical!
Activities Calendar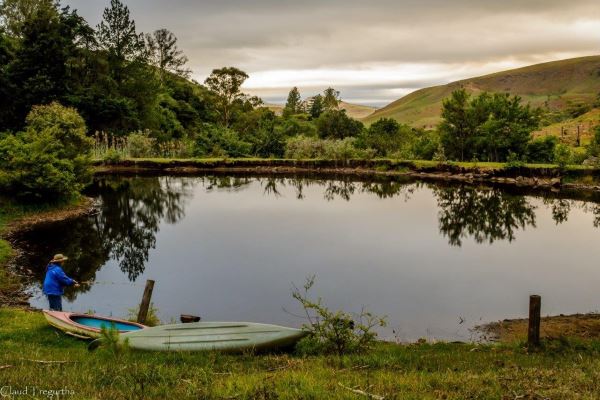 Photographic News
It is with great sadness that we learnt of Derek Pearman's passing in June. Derek & Norma have hosted photographic workshops at the Cavern for more than 10 years. They have coached many budding photographers and their interest, commitment and love have been shared with so many. We will miss Derek's wonderful enthusiasm and his genuine interest in all those that he met and we hope that Norma will be comforted by the bank of memories that they have shared. Norma will host the Photographic Workshop coming up in November, 11-13.
---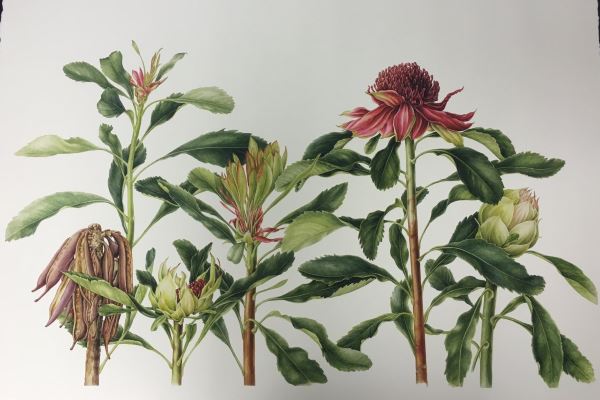 BOTANICAL ART
Elsa Pooley & Gillian Condy will be with us once again at the end of October 24 – 30 for our annual Botanical Art Course. Gill & Elsa are a fantastic team with a combination of talent, knowledge and enthusiasm that makes us, let alone their students, marvel! This course will inspire an established artist or unlock talent of a new and aspiring painter. If you wish for a challenge in the beauty of the berg, the opportunity to paint in peace then do join us here.
---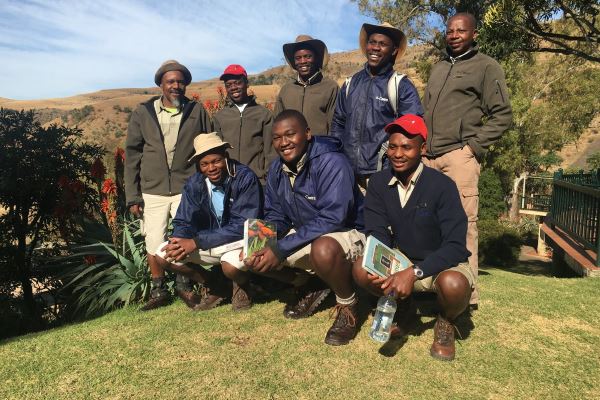 Staff News
The Cavern team has always been complimented for their friendliness and as a family we are privileged to work with so many wonderful folk. Life in these rural parts can be hard and quality education is not readily available but there is a tremendous community spirit and great aspiration to try and improve abilities.
Lee Fuller from Tugela Trails has spent time with our guides training them in building and tweaking their guiding skills and assisting them in improving their knowledge. Lee's commitment and passion for the outdoors has inspired our team.
We are also thrilled to announce that we will be training 6 new spa therapists through Camelot International. The ladies are all currently employed in different departments at The Cavern and are all eager to learn something new and are excited by the challenge. The Forest Retreat will provide a space for them to complete their case studies and our senior therapists will aid and direct them as they learn.
---
Special Coming Up
---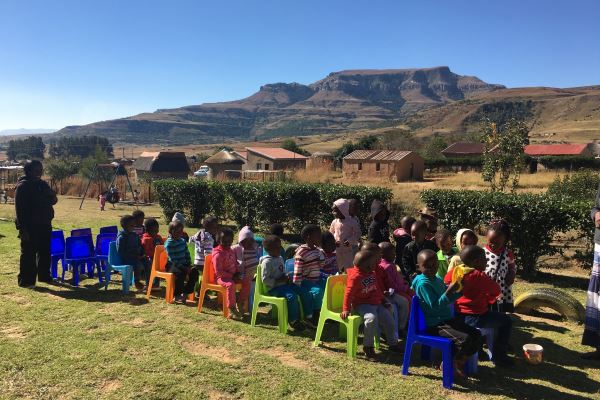 Community News
Education is the most powerful weapon which you can use to change the world ~ Nelson Mandela
Indeed it is but we also know that the first 1000 days are make or break time in a child's development and so it begins far earlier than Grade R or formal schooling. The challenge is enormous and more so in these rural parts where children are often left to themselves with very little stimulation. Grade R is just way too late and so our focus remains on Early Childhood Development by assisting 14 pre-schools in the greater Amazizi community.
Last year, Dr Marysia Nash, offered to spend some time working in our little schools, looking particularly at Language Development. She managed to encourage a colleague to join her and so we welcomed Marysia and Gemma McDonald to The Cavern in late May. Their work energised us all! They spent each day at a new school imparting knowledge, playing with children and creating a wonderfully fun learning environment. Marysia has worked in the Eastern Cape and we have been so grateful to have her help us in developing a mentoring programme which will enhance learning in these small facilities. We have identified a few NEEDS: toys for a home corner, soft cuddly toys and dolls for imaginative play and board books to aid language. Those folk who have children growing up or are looking to declutter their homes please do bring along goodies to donate on your next trip to the berg.
---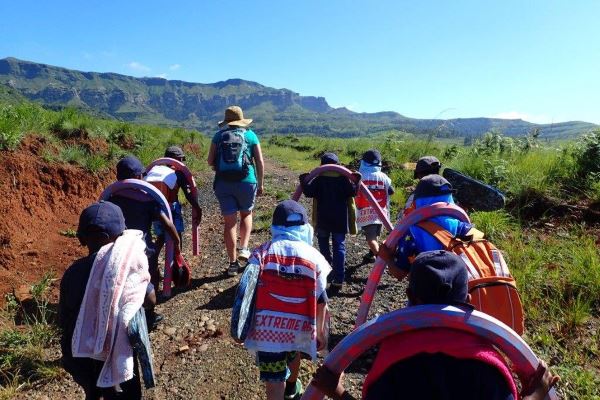 Royal Drakensberg Primary School
We hosted two wonderful fundraisers for our small school. The Royal Drakensberg MTB Challenge #Riding4Education and the Big 5 Hike #Walking4Education were well supported and we are enormously thankful to the sponsors, riders and volunteers! We managed to raise in excess of R850 000 and next year we raise our target to R1m for Education. Dates will be announced soon and bookings will open on the 1st October.
Our committed teaching team have also requested that we send out a request to all our guests. They are looking for old sleeping bags which we can use for school trips. If you have abandoned the idea of hiking and sleeping in caves and prefer slack-packing or if you have left camping and gone glamping, we are very happy to make use of your retired old bags!
---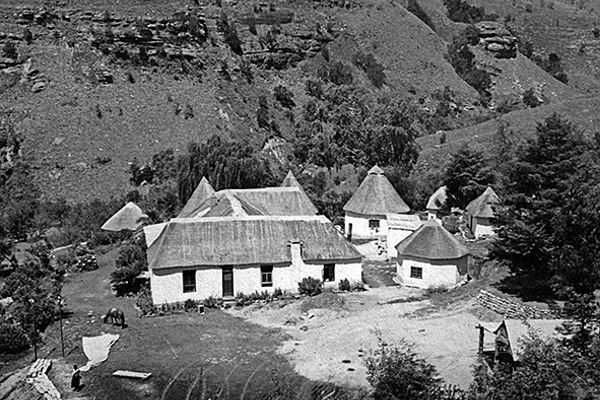 75 years of Many Happy Returns
This milestone birthday has had us looking into our history and rediscovering our heritage. Our grandfather, Bill, wrote a heart wrenching letter to Ruth, inviting her to make a future with him in this valley. Their Cavern memories lasted a short 13 years with 4 off-spring before Bill passed away following a battle with cancer. Ruth, adamantly determined, continued to build The Cavern into a wonderful space which families have enjoyed for generations.
An extract from Bill's letter:
Darling, it is an exquisite morning. Yesterday, dull drizzle and cold. Last evening bright clear and cold. This morning sharp frost. Now just… like… well, heaven! The colours are what appeal I suppose. Then, of course, the sunshine and clear atmosphere. The golden shower, the Pride of India, the oak trees, the aloes, the red hills mingled with shades of brown, green and yellow, the flowers in the garden, the bees and lizards… Dearest, you cannot visualize it! This is not to be found on paper or in words – it just gets you and you can only feel it. Dear Ruth, if you were here with me today, nobody would stop you from feeling like me.
One day, not long ago, one robin stopped and had a message for me. He said: "You have chosen right and you must persevere at all costs and you will find all will be well." …
… Ruth, my darling, I plea as never before: put your trust in me, marry me and be my mate in building up a home and a farm second to none in South Africa.
Darling, if your mother and brothers are horrified at the idea of you working, can't we modify the scheme of plan one? I cannot believe that the working part is the trouble though. This can be made to sound like drudgery where one is just a hewer of wood and carrier of water, but our work is not that. It is to create beauty, to make the land more fertile, to make our living, to leave the world better than when we came into it.
And so we hope that we have done as Bill hoped, creating a space of where folk can enjoy the majestic beauty of the mountains and leaving it a little better than when we came into it…
In celebrating this great year we have been gathering images and stories to create a Cavern coffee table book which will keep the tales of old, the accounts of nature and the words of the family safe in time to come. The book will be available for sale from our birthday weekend onwards… More details to follow.
---
Final Word
Just a reminder that bookings for April & July school holidays 2017 are open. Email us if you'd like to book.
Winter Specials 2017
23 June to 27 August
Sunday to Friday R5050pp sharing
Sunday to Sunday R7420pp sharing
Friday to Friday R7420pp sharing
Take care, be safe and cherish the time with loved ones,
The Cavern Family