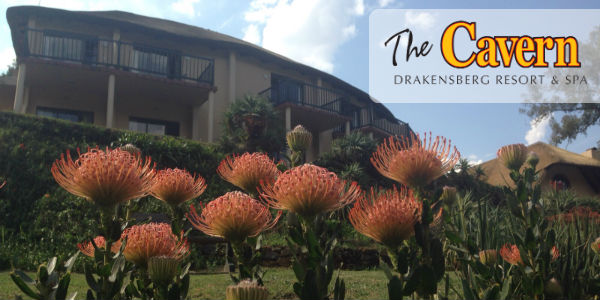 Dear Friends
We are sweltering in the berg! What a hot Spring month we have endured with temperatures regularly in the 30's. We do look forward to a bit of moisture in October and November because the rivers are very low and the earth parched. But, this lovely hot weather does mean that our new kids' pool space has been used extensively! What fun going for slippery slides time and time again!
Our 2016 Activities Calendar is finalised and available on our website. Before then, we have a few wonderful activities scheduled for October-November: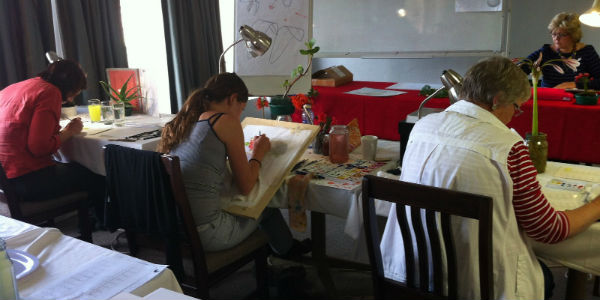 Botanical Art with Gillian Condy & Elsa Pooley ~ 26 October – 1 November 2015
A unique opportunity to explore the wonderful mountain plants and to spend time observing and illustrating them. Gillian Condy and Elsa Pooley combine their talents as botanical artists and author of wild flower and tree field guides to provide a memorable botanical art course in the mountains. With excellent meals and teas provided, the participants are free to concentrate on their work. You can enjoy guided walks with Elsa. Plant material is easily sourced from the Cavern gardens and surrounding mountains. The Cavern provides a wide variety of activities and you are encouraged to bring your partner, friends or family along!
Whether you are a beginner or an established botanical artist, attending the course will inform and inspire you.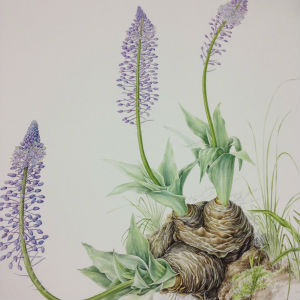 ---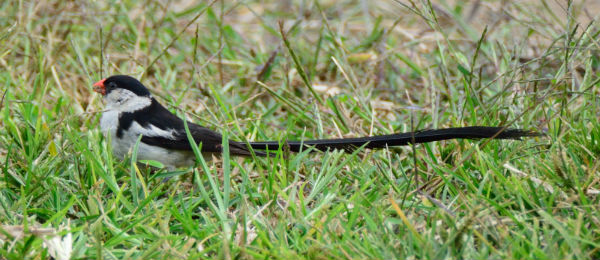 Birding & Nature Weekend with David & Sally Johnson ~ 6-8 November
Birding and nature weekends are suitable for both complete beginners and for those who know a lot more. Although birds get the greatest emphasis, trees, flowers, goggas, geology and anything else in the countryside gets due attention.
Guests arrive on Friday for a 18h15 slide show on birds. Like everything else in the weekend informality is the keynote, audience participation encouraged. Each morning there will be a crack-of-dawn walk around the garden. Birds are at their most vocal then. After breakfast there will be a longer walk (not an olympic hike) further afield, and another in the afternoon. A different 18h15 slide show will follow on the Saturday evening; this will be on some other aspect of the Drakensberg, or on any other nature topic, depending upon the audience. Nothing is compulsory, and guests are welcome to pursue any of the other attractions offered at The Cavern.
Photos courtesy of David Macleod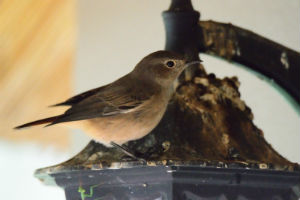 ---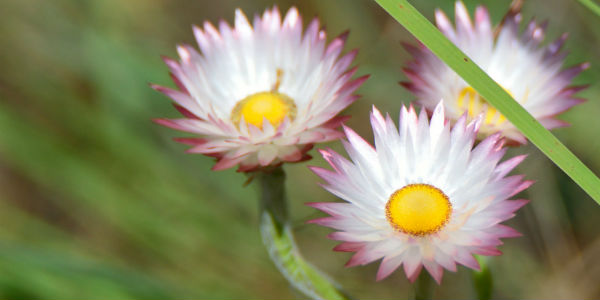 Photographic Workshop with Derek & Norma Pearman ~ 13-15 November
The workshop, from basic to advanced, will encompass:
Understanding 'your' equipment. Film or digital welcome.
Composition and adding impact to your pictures
Creative use of filters
Macro using flash
The secret of using light
The art of seeing and creating a photograph
Photos courtesy of David Macleod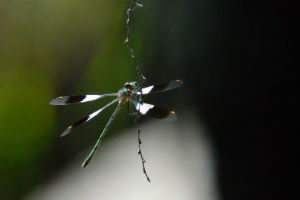 ---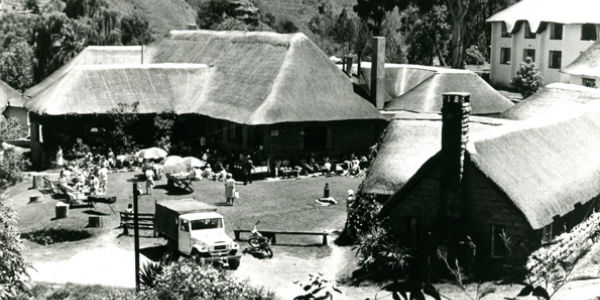 The Cavern – Celebrates 75 years – #1941
75 years ago our grandparents came to work for Judge Trash on his cattle farm. It was decided that cattle rearing was no good on the mountainous terrain but our grandmother saw the potential of running it as a Guest Farm. She borrowed money from a generous uncle and purchased the property. Charles Wood Dam, next to the Tennis Courts, is named after the uncle who made it all possible. Life was tough in those early days – dirt roads, no Eskom, and getting produce was no easy feat but there was a party telephone line and a passenger postal bus from Ladysmith, via Bergville. Since the bus times were a bit erratic, the goats often guzzled the bread that was delivered to The Halt (the turn-off from the National Park Road). No refrigeration meant that jelly set in the streams, the cows were milked twice a day to have a fresh supply, the fruit and vegetable garden needed tending and petrol rationing added to the daily challenges. The folks of old were self-supporting and installed a Pelton-wheel which provided 12 volt lighting for a brief period until the water in the channel dam ran out! The lounge and honeymoon rondavels were our grandfather's first buildings. His home-made explosives helped quarry the sandstone rocks from the cliffs behind today's fishing dams. Sleighs pulled by oxen delivered the precious materials and the poles for the thatched roofs came by train from a family farm in the Eastern Transvaal. During the war years Italian prisoners-of-war helped too. One was a chef, one a carpenter and two men worked to establish all the retaining walls around the original tennis court.
In 2016 we will mark this special 75th birthday. Join us 7-9 October for a weekend of hiking and celebrating days and folk gone-by. Saturday night will be a special dinner followed by a Cavern Dance of old – the merry widow and the gay gordens will feature once more! Bring them dancing shoes!!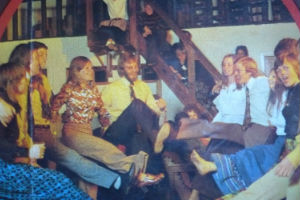 ---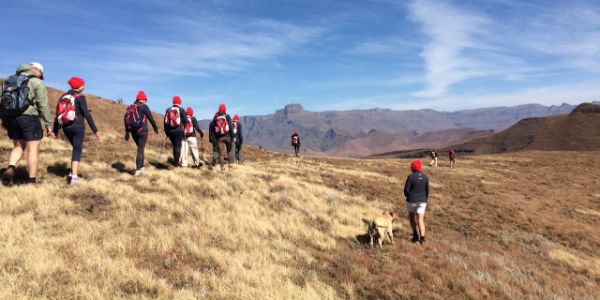 Happiness is such a tricky thing to find when the economy seems to be stagnating, our leaders seem to be otherwise occupied and disparities in society so vast. How do we keep our chins up and our commitments real? And, is it really worth the effort? Well, we believe it most definitely is, more so now than ever. Education is key to making change real and we believe the only way to really uplift communities.
If you are feeling down and dreary perhaps this is your year to make a change too. Ride OR Walk for Education. Not only are you doing something energetic which sparks all sorts of happy stuff but you are helping the little folk and from this comes enormous bundles of gratitude. Deep-seated blissful stuff which will make you take big joyful strides as you face other tasks during the year.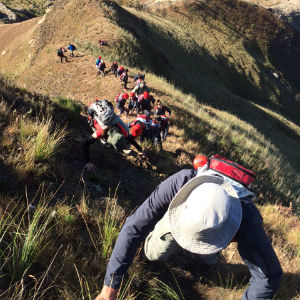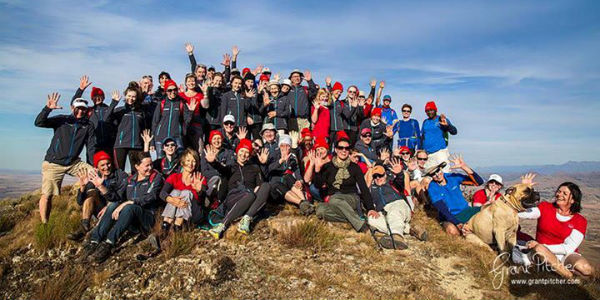 Bookings open for #Walking4Education on the 1st November – the #Big5Hike 2016 takes place over the weekend, 13-15 May. Raise R5500 and spend the weekend on us. Limited to 75 hikers in our 75th year and we are challenging all to go big and raise R7500! Let's see where this goes… We are also naming the 5 peaks in 2016. R20 000 and the peak is yours for the year ahead. All proceeds go to making a difference to the children from this rural area.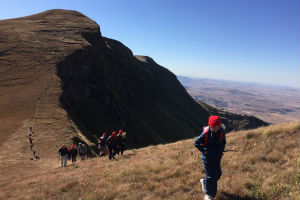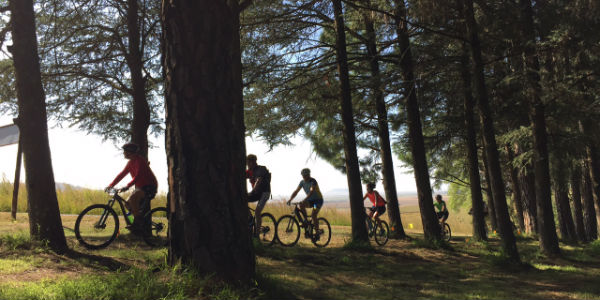 #Ride4Education takes place over the weekend of our Royal Drakensberg MTB Challenge, 8-10 April. Raise R2500 for education and you will receive your entry into the race, a special goodie bag with an orange Ride4Education shirt, a water bottle and a couple of surprises. And, on-the-RACE-day access to the Ride4Education tent.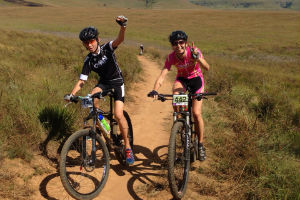 ---
Final Word
October rolls into November which means we have Christmas plays and year-end functions happening fairly soon. We hope 2015 draws to a quiet end, we look forward to some soaking summer rains and to little sprinkles of #optimism as we plan for our celebratory year.
Much love,
The Cavern family