The big game was good value. Elands in ones and twos were seen often, as were their distinctive droppings and manic damage to Buddleja bushes. Bushbuck were moving into the gardens, and a group of six mountain reedbuck posed near the stables. We also saw a small grey mongoose.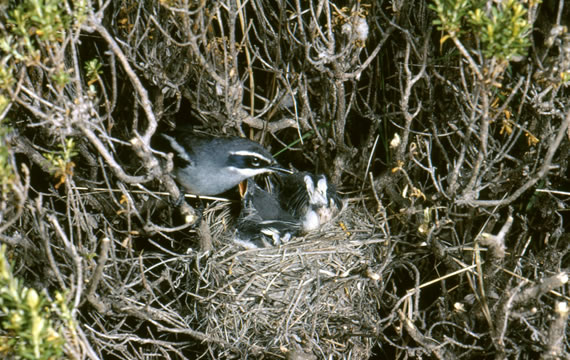 The really cold weather – snow on the high Berg – had set the altitudinal migration in motion. Many birds that breed at high altitude move downhill for the winter. Those that breed in KZN only on the high Berg are the most conspicuous at The Cavern now. The prize sighting is of the diminutive Fairy Flycatcher, and sure enough, there was one in the tall trees next to the front lawn.
Predators do not have an internal code of ethics; dog really does eat dog, and there is rivalry for limited resources. We saw this with an interaction between a Southern Boubou and Black-backed Puffback. The boubou is bigger than the puffback, and has been known to kill small birds. "Our" boubou pursued a puffback with apparent nefarious purpose. Was it driving off a rival, or aiming for an ambitious meal?
The highlight was a rare sighting of the Crowned Eagle. This particular bird was in the unaccustomed role of victim. Somehow it had irritated a White-necked Raven – perhaps by going too close to a nest. The raven pursued the eagle for a kilometre or so, repeatedly pecking it on the back. Being less aerobatic the eagle had to accept its punishment. Crowned Eagles are unusual at this altitude because of the scarcity of usual prey – duikers and monkeys.