The Drakensberg is centrally located relative to where most South Africans live, especially those who live in the Eastern half of the country.
We highlight some varied Drakensberg Accommodation destinations.
---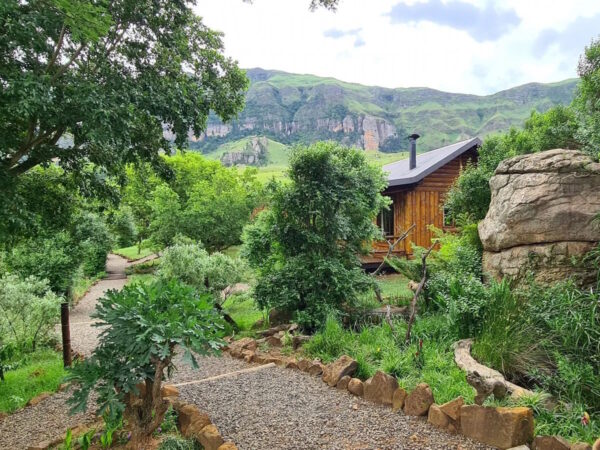 Greenfire Lodge
This lodge is high up in the Northern Drakensberg at an altitude of 1800m. From there you are able to enjoy expansive views of The Drakensberg, from the Sentinel in the North to Cathkin Peak in the South.
Accommodation consists of log cabins with a fireplace. The main dining room is also built with logs, and home-cooked meals are served.
You are in nature, and the accommodation is "rustic".
Cost: From R1500 pps
Contact: greenfire.co.za
---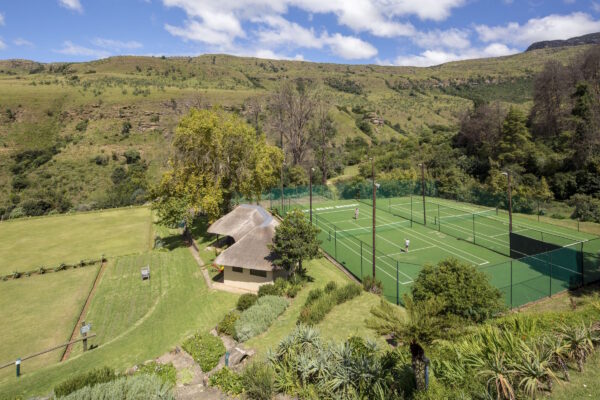 The Cavern
Home from home for many, as a family-owned resort in the Northern Berg, at the end of the district road, you find yourself in avally surrounded by the mountains such as Sugar Loaf and Hlolela.
As a long establised hotel, there are varried amenities, including The Forest Retreat Spa, tennis courts, and a swimming pool. A highlight for visitors are the daily guided hikes and the childrens dining room / play room. This is a Drakensberg destination for the whole family.
Cost: R1770 pps
Contact cavern.co.za
---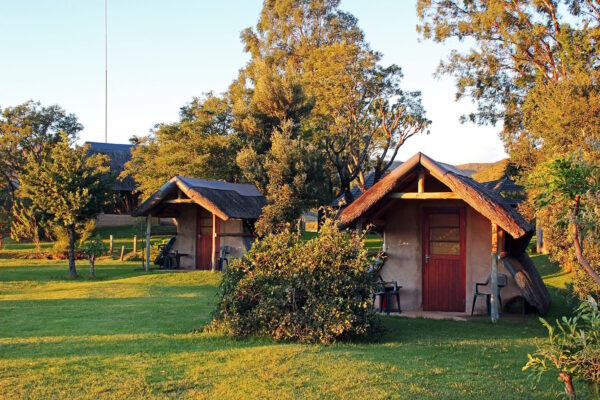 Sungubala Eco-camp
Sungubala is a rustic eco camp situated at the foot of the Sungubala, and Hlolela mountains in the Northern Drakensberg. The road consists of concrete strips, allowing most cars access.
The camp has varied self-catering accommodation: two double-storey chalets (five beds in two bedrooms), a mountain bungalow (six beds in 2 bedrooms). The communal main building has a lounge, boma and braai area. There are 2 kitchens with gas stoves. Accommodation with access to the communal kitchen facilities consist of thatched en-suite two-bedroom rondavels (four beds in 2 bedrooms), two twin-bed A-frame units with their own ablutions and three small thatched A-frame units that share a communal ablution block.
The views are spectacular, with forested slopes topped by sandstone cliffs.
Cost: R550 pps.
Contact sungubala.co.za
---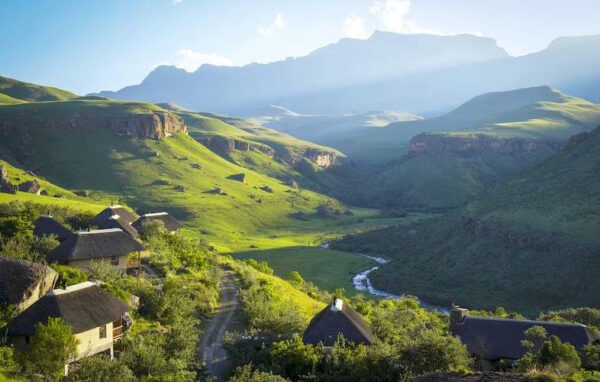 Giant's Castle
A beautiful setting in the protected area of Ezumvelo (KZN Wildlife), in the central Drakensberg.
Giant's Castle got its name because the mountain resembles the silhouette of a sleeping giant. Accommodation consists of self catering chalets.
Rates: Self-catering from R1100 for a two-sleeper mountain-view chalet.
Contact: kznwildlife.com
---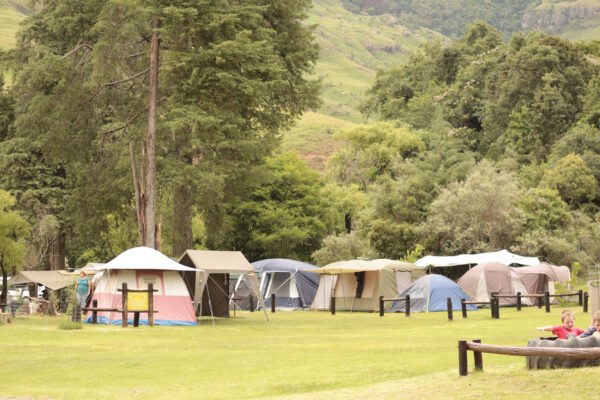 Mahai Campsite
Camping is popular year round at Mahai Campsite. The views are the highlight, along with access to Royal Natal Drakensberg Park with excellent hikes. Mahai is a unique destination for family outdoor activities.
Cost: R150 per person per night
Contact: 036-438-6310, kznwildlife.com