Another fabulous week draws to a close in the Northern Drakensberg. We have had perfect weather. The skies are shining blue and the grasses are so green they almost sparkle. It was a good week to welcome James, who had trekked all the way from Cape Town, to share his knowledge and expertise with our guides.
My old man always gives us a bit of stick about spending money. What do the 3rd generation really know about costs? There is that precept that the 1st generation begin and the 2nd generation build and that the 3rd generation waste and ultimately destroy what the others have achieved. So we do have this notion of a sudden and likely demise in the back of our heads, but we still feel that it is so important to invest in the people and the business.
We have done some great upgrades this year but we have also spent time working with our staff. Our guides have done a fair amount of maintenance on our paths and they walk them every day but we felt it was time to invest in their knowledge and help them to really see the importance of the work they are involved in.
James has spent a huge amount of time enjoying the outdoors and his interest in path care is extensive. What we really liked most was that he was able to understand this complicated family with many chiefs and help guide the learning. We don't have Government budgets for upgrades but we remain committed to keeping our piece of pristine land preserved for the future. James helped in coaching and mentoring, using what was available in the veld and really taught everyone about using each bit of the surrounds to make a noticeable difference.
While many of us have had a tertiary education this week also highlighted where we fall down. We think we have been clear, we think we have guided and shown the correct way of doing things but often our message is a tiny bit garbled and without spending days learning about the fundamental principles we fall short and as a result so do our staff. It's imperative that we are all on the same page and that there is a standard that we all follow.
I have always believed that one of the most effective ways to motivate people is to help them know more than just the task. Each job needs a purpose and the more open we are to learning the bigger the growth and the more we can be extended. In SA, at every instance, we should be looking at how we can make a greater impact by building people…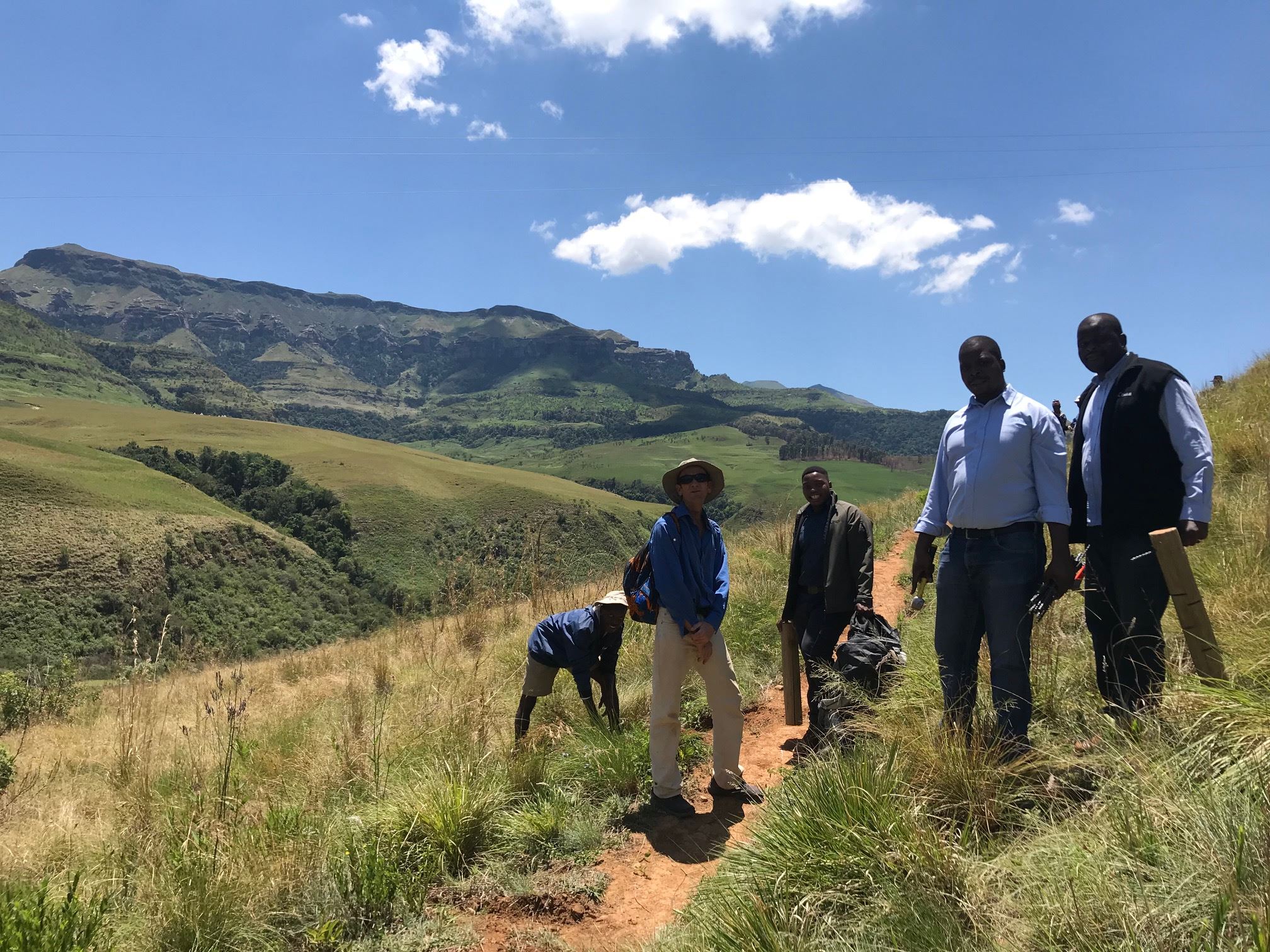 So, this is no quick-fix but a good start to ensuring that the work that each of us puts in will result in conserving our mountain side and hopefully providing a much more pleasant walking experience for our guests.
Here's to growing knowledge.