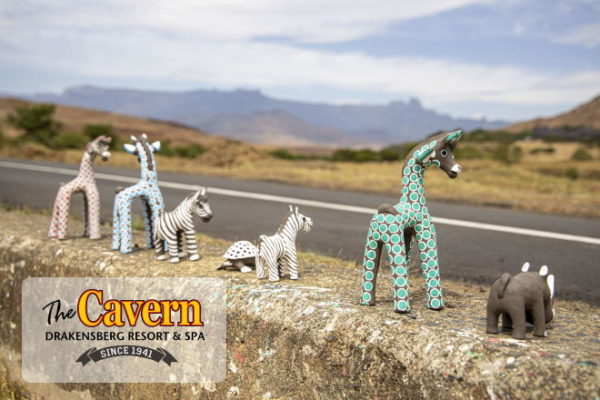 Dear Friends
Summer is in full force in February. Fabulous sunshine, burning bright skies and the occasional thunderstorm to cool us down. February is not only a hot month it is also the month of loving and appreciating and caring. We come from a line of very practical hoteliers and it is only in digging and uncovering that we have discovered the most beautifully penned love letter from our grandfather, Bill Carte, to his love, Ruth. Ruth was practical and pragmatic but this must have made her swoon and fall deeply in love with the very solid, reliable, romantic Bill. So many moons ago. They married on the 20th September 1940.
---
Snippets from the Letter – Best Love to You Dear
16 June 1940
My darling Ruth,
One day, not long ago, one robin stopped and had a message for me. He said: "You have chosen right and you must persevere at all costs and you will find all will be well." …
I will reiterate that should "the plan" still be out of the question, I am very willing to consider another plan and should you know or think of one for you and me, then I shall work it out with you no matter how hard. I am and have been sticking to this plan because it is right here, because I know the difficulties attached to it, because I know we can win, because I love the plan and I love this spot and I love you. But don't forget I love you best of all and I want you beside me.
Ruth, my darling, I plea as never before: Put your trust in me, marry me and be my mate in building up a home and a farm second-to-none in South Africa. Darling, if your mother and brothers are horrified at the idea of you working, can't we modify the scheme of plan one? I cannot believe that the working part is the trouble though. This can be made to sound like drudgery where one is just a hewer of wood and a carrier of water, but our work is not that. It is to create beauty, to make the land more fertile, to make our living, to leave the world better than when we came into it. …
Goodbye my love, until I write again. Do wish you were nearer and I could debate this subject with you more conveniently. It rather boils down to: "Will you trust me to fight for you?"
Best love to you dear,
Yours always,
Bill
In our Cavern 75th year book, David Carte (1945-2012) remembers Bill;
Our father, Bill, was a large man with a large voice, which he used to summon the staff with great bellows from the back verandah. He kept scuffing his bald pate on the top of doorways and I recall him weighing himself in Lamberts, the clothing store in Maritzburg – 200 pounds, a weight that none of his sons ever attained. He died of cancer when I was nine and Ant was only six, so our memories of him are somewhat faded. He had a kindly disposition and, unlike his sons, never swore.
---
Activities
January and February are quieter months and coming up we look forward to hosting the following activities:
---
Projects
The year has started so well! The children are happily back at school and we are hoping to have more than 90 children at Royal Drakensberg this year. The children are learning to read so that they can read to learn. Daphne & Dave have arrived and much is on the go in all the pre-schools in the village too. Both projects are working closely to have a greater impact on the community and the general levels of education. Our new vision: To contribute towards the transformation of rural communities through the provision of holistic and quality foundation phase education.
Keeping this firmly in mind, we have decided to assist by taking on one Khanyisela EDC teacher at Royal Drakensberg for this year. Should our application for funding be successful we will be extending this to include another teacher. This will be a time where they will have the opportunity to grow and learn and complete any teaching courses that might be relevant and helpful. We hope that through this mentoring we will help elevate education levels more broadly within our community.
We continue to welcome three other Khanyisela Project teachers each term for 2 weeks each. We share knowledge and ideas as we all strive for life-long learning, progression and a greater understanding. Education is such a broad field. Children learn differently, they have varied interests and so we need to keep delving into how we can improve and help more children more effectively.
BabyBoost continues to thrive. We begin two new workshops this month. One in the Emseni area and another closer to home from the Sivuleleni Pre-School. Such exciting times. And so important knowing that 90% of brain development happens by the time a child is 5 years old.
To find out more or to contribute;
But if being more hands-on and active is your way then perhaps it's time to join:
This is our 6th of 10 Big5Hikes for Education. For the energetic and fit we will be testing your endurance with an extra little leg to Broom Hill. Are you up for the Big6 Challenge? Raise R7500 for education and have the weekend on us! Email megan.bedingham@cavern.co.za for more details.
---
A Final Word
We have to reflect on this month's themes and continue to practice love and appreciation in all that we do. We are grateful to each visitor that joins us during these hard economic times, we are thankful to our awesome team that continues to grow and develop and we have a deep appreciation for those that came before and had a remarkable vision about building a farm. Pure treasure.
With best wishes from the berg,
The Cavern Family