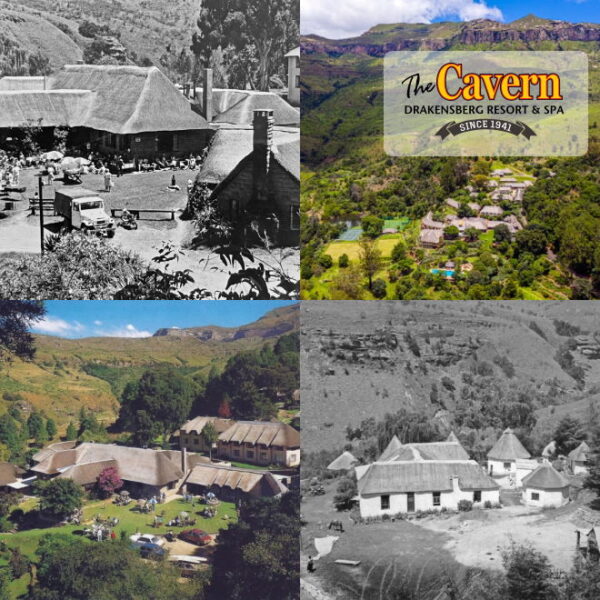 Dear Friends
The ups and downs have us in perpetual flux but we are so grateful to have a lovely busy August. Thank goodness for 3-term schools! Last month was unsettling but we are thankful that our area and community remains peaceful and that keeps us hopeful. And, there is good news!
Celebrating 80 Years Of Many Happy Returns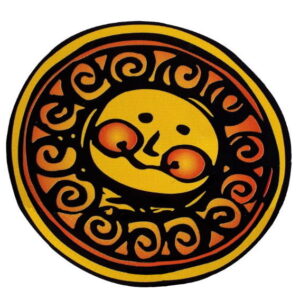 It is quite incredible to think that The Cavern celebrates 80 this year. October is birthday month and we will mark the occasion over the weekend of the 8th. We will do what we do… hike, enjoy endless cups of tea and hopefully dance a little on Saturday night. Email us to book!
We have reflected so much over the past year about where we are and the incredible privilege it is to keep carrying the baton as the 3rd generation.
Bill & Ruth Carte had a vision for this Cavern farm and together with all the support we have managed to keep that alive. Bill toiled the land and built the main lounge with sandstone rocks from the hillside but only enjoyed 13 years here. Ruth had to persevere with 4 young children and many challenges but she didn't give up. This pandemic has made us realise the importance of depth in a business and it has highlighted our strong support base. You have all helped carry us through many uncertain moments. Thank you!
As the vaccines roll-out and we look forward to tourism opening up further we know that we will have more steep hills to climb. What is so important in this journey is to rest, to appreciate the moments and to soak in the sunshine and feel the joy. Here's to 80, happy returns and the great outdoors.
Activities Coming Up – Escape to the Great Outdoors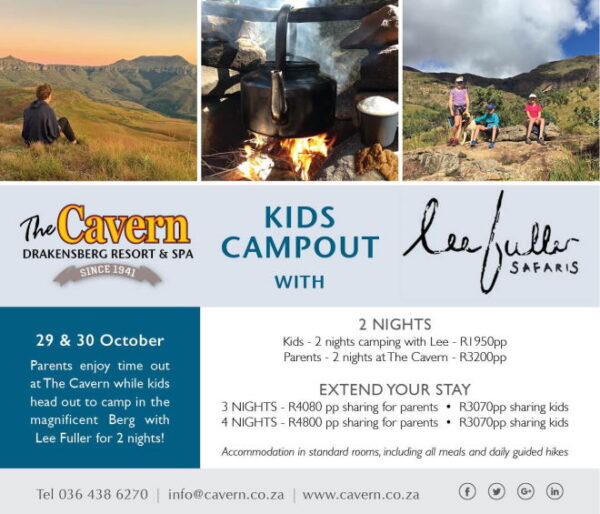 Don't Miss The Birthday Special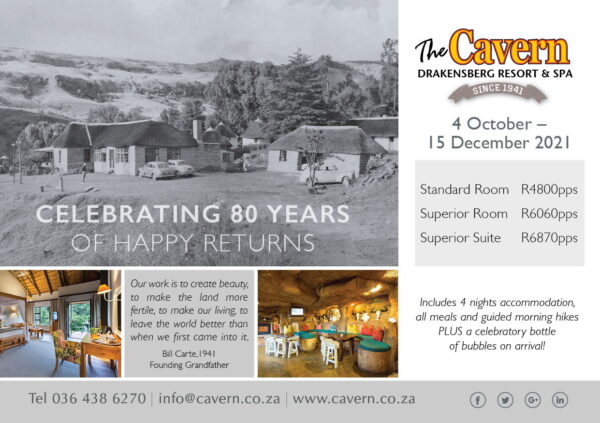 Khanyisela Projects, Babyboost & Royal Drakensberg
Our work in the greater amaZizi district continues and we are making wonderful progress. We introduce Mike Greef who has recenlty joined our team. Mike has been living in Clarens and has a wealth of expertise and experience and will be assisting us in making greater strides as we build the children and make a significant impact on the future of our community. Plans coming up include community reading events, growing BabyBoost into new areas and tackling the mentoring of teachers to make an impact on learning. Watch this space!
Renovations & Refurbs
Oh how we love a little change! It has been such fun updating rooms and sprucing up public spaces and we so appreciate all the comments which are so encouraging. The first rooms to have private bathrooms were the 40s block. In the olden days this block was known as Snob Alley! Incredible to look back and see the long-term changes over time!
A Final Word
It's been a little while since we've been in touch but all is well! We are encouraged by the drive to work together to open tourism in the greater regions and as we put this newsletter together we await the second visit from our local clinic this week to assist with the vaccine roll-out. While our staff are mostly young, we have already had 45 vaccinated!
Take care. Be well. And here's to 80!
The Cavern Family